Schools that offer training to become a certified nursing assistant in McHenry, Illinois and are available for enrollment as of the making of this post are shown in detail below. For more information about enrolling in instruction classes, the tuition rates, classroom schedules, or program curriculum, please call the number below.
Mchenry High School
1012 North Green Street,
Mchenry, IL 60050
(815) 385-1145
There are plenty of ways for to become a nursing aide in the state of Illinois. The most common and easiest way is to pass the state's nursing assistant competency exams.  Before you are allowed to take the exams, you must first comply with the different requirements of the state. This means that you have to undergo proper training by enrolling in state approved CNA classes. These courses take about 2 to 6 months to complete. Programs are required to be forty hours in length or more and cover practical nursing assistant skills in a health care facility environment.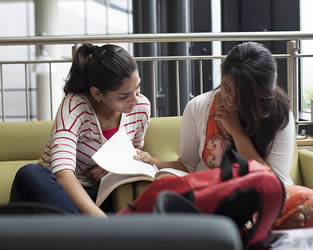 Once you are through with your training, you can then apply for the exams. The exams for this state are handled by different institutions. Many of the institutions that offer their training are equipped to conduct the exams. Keep in mind that the state of Illinois no longer requires the testing centers to issue any license or certificate once someone pass their exams. IF you are able to pass all the tests, your name will be entered in the state's Nurse Aide Registry. Upon getting certified your license will never expire if you have worked anytime within a span of two consecutive years. In addition nursing aide's that come from other states and countries can apply for reciprocity if they wish to take the exam to work in Illinois.
Only those whose names are in the registry are allowed to work as nursing aides in a healthcare facility. Nurse assistants from other states are welcome to work here but they must first apply for reciprocity before they can work. For more information, you can contact the Department of Public Health at (217) 785-5133.
This city is a part of McHenry County. This was once the county seat of McHenry County. The name of the city was taken from Major William McHenry, who was an old Indian fighter. You can find this city a few miles northwest from Chicago. It is located in the northern part of the state and is on the Fox River. According to the census of 2010, their total population was around 26,992. They had a population density of 1,850.2 / sq mile. The total area of the city is approximately 12.1 sq mile.
Health care facilities that you can avail in the city include Mercy McHenry Internal Medicine Center, Mercy McHenry Medical Center, Hult Clinic Of Chiropractic Medicine PC, Senior Services Associates, America Multi-Test Inc., McHenry County Mental Health, Mercy Health System, Centegra Behavioral Health, Kohn Osteopathic Medical Group, and NovaCare Rehabilitation. photo attribution: codnewsroom