The certified nursing assistant training facilities that are available for enrollment in Mansfield, Texas are available in detail below. For further information about their program curriculum, course requirements, or schedules, you can call or go to their address.
Ben Barber Career and Technology Academy
1120 West Debbie Lane,
Mansfield, TX 76063
(817) 299-1900
Mansfield Nursing and Rehabilitation
1402 East Broad Street,
Mansfield, TX 76063
(817) 477-2176
To become a nursing assistant in Texas you will need to first enroll in a CNA training school program. The class you select must be licensed for instruction by the Department of Aging and Disability Services. Programs are required to provide a minimum hours of instruction that is currently set at 75 hours in total length that includes 24 hours of clinical training.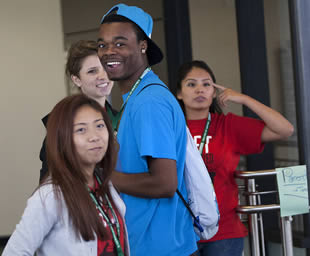 During your clinical instruction you will get hands-on skills training to practice some of the tasks nurse aides frequently perform during the work day. Some of the activities you will learn are: communicating with residents/families, transporting residents, catheter care, range of motion exercises, bathing, toileting, nourishment, measuring and recording vital signs, housekeeping, safety practices, observation skills, patients rights, and infection control.
Upon completion of your course training you will want to schedule a time and a place to take the license exams in order to get certified. Your school can help you with this or you can call Nurse Aide Competency Evaluation Services at 1-800-444-5178 and at (512) 467-0615 to find a test site. While you are taking the exam you will need to demonstrate five skills chosen randomly and answer a 70 question multiple choice test. Applicant are required to successfully complete both parts of the exam within three tries to gain registry approval.
Once you pass the exam you will receive verification and your certification in the mail in 4 to 6 weeks. You listing on the registry will grant you active status and you must show work verification as a nurse aide every 24 months to remain active. To check your status on the registry you can call this phone number and enter your social security number when prompted by the automated system: 1-800-452-3934.
If you are already a nursing graduate, military nurse, or CNA from another state you can apply for reciprocity. This process allows you to apply for the state license exams without undergoing training in a school program. For more details about reciprocity contact DADS at 512-438-5495.
Mansfield is a part of Ellis, Tarrant, and Johnson Counties. It is a suburb of Fort Worth. The earliest settlers came to the area around the 1840s; they were farmers that had a Scottish origin. According to the 2010 census, their total population had reached up 56,368 people and had a population density of 1,500/sq mile. The total area of the city is approximately 36.5 square miles, where almost all of it is land.
Examples of health care clinics that are in Mansfield, Texas include T D C Mansfield, 1st Ablecare Health Care Services LLC, Sos Healthcare Center, Dallas Oncology, Grace Women's Center, Your Elite Massage & Wellness, STD Test Express, Cook Children's Health Care Cardiology, Medical Clinic of North Texas, STD Test Express, Elite Healthcare, Regency Healing Medical Clinic, Devineheart Healthcare Inc., and many more. photo attribution: codnewsroom