You can find all of the currently available nursing assistant training schools located in Macomb, Illinois on this page. If you want to know more about their programs like class schedules, tuitions, and enrollment period, then just call the phone number for the program.
Spoon River College
208 South Johnson Street,
Macomb, IL 61455
(309) 837-5727
http://www.src.edu/Pages/default.aspx
There are a number of requirements that you must meet to become a nursing aide in Illinois. Among them, one of the most important is being able to finish a state-approved CNA course. If you complete a state-approved program, you will become eligible to apply for the license exams.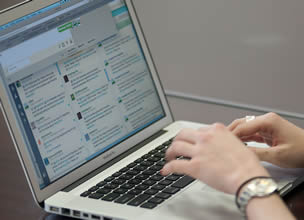 To ensure that you will become eligible, you should only enroll in a program that is approved by the state. Other means of becoming eligible is by enrolling in a nursing course or training as a medic in the military. As a nursing aide student, you will be taught different concepts of the Fundamentals of Nursing, which you will use to take care of the patients. You will also be trained on the basic nursing skills like assisting in ROM exercises, doing proper hand washing, offering and removing bedpans, assist in feeding through special means like NGTs. To complete your training, you must have at least 40 hours of clinical training.
When you are applying for the license exams you will need to send in your completed application form along with the needed documents. Examples of such documents include proof of your education and training, fingerprint cards, ID photo, passport size pictures, and the payment of the exam fees. The exam contains two parts which includes a skills manual test, and a written competency test. For the skills exam an Illinois approved evaluator will make sure you can successfully demonstrate competency in conducting the required skills. The evaluator will fill out the Manual Skills Evaluation Form and send it into the registry upon completion.
Macomb is the county seat of McDonough County. You can find this city just southwest from Galesburg. The first settlers came in 1829 and tentatively named the place as Washington. It was only in the following year that the town became the county seat and was named its current name, after General Alexander Macomb. According to the census of 2010, their total population was around 22,086 people. It has a total area of approximately 10.2 sq miles, and a population density of 1,884.2/sq mile.
Health care centers that you can find in the area include Mdh Behavioral Health Services, McDonough District Hospital, Fresenius Medical Care, McDonough District Hospital, Family Chiropractic & Occupational Health Service, Hearing Health Care Associates/Audibel, Wesley Village, American Red Cross, Family Practice Associates of Macomb, LTD, Burlington Neurology and Sleep Clinic, PLC, and many more. photo attribution: usdagov