The nursing assistant schools in the city of Chalmette, Louisiana that are being offered as of the making of this post are listed on this page. To know more about their training programs, please call the phone number below each listed program.
Elaine P. Nunez Community College
3710 Paris Road,
Chalmette, LA 70043
(800) 433-3243
http://www.nunez.edu/
(Multiple classes are being offered)
To be eligible to become a certified nurse aide in Louisiana you must finish a training program that has been authorized by the state. Look for a program which has been approved by the state's Department of Health in order to be eligible to take the state competency exam. During your instruction you will be focusing on learning topics such as transporting patients, mental health, personal care, safety procedures, infection control, communication and therapeutic skills, emergency protocols, and rehabilitation.
You need to be able to pass the physical exam and the state and federal criminal background check before you can be eligible to apply for the certification exams. If you pass both the written and skills portion of the exam, you would be entered on the state's nurse aide registry and be eligible for employment. You can contact the LA Nurse Aide Registry through their number at 225-295-8575.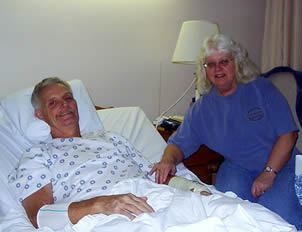 Chalmette is the parish seat of St. Bernard Parish. It is a census-designated place that belongs to the New Orleans–Metairie–Kenner Metropolitan Statistical Area. You can find this city east of downtown New Orleans and south from Arabi. The name of this city is taken form the surname of Martin de Lino de Chalmette, who is a plantation owner. According to the last census, their total population was around 32,069. It has a total area of approximately 7.9 sq miles and a population density of 4,369.6 / sq mile.
Examples of health care centers and providers that are located in the area include Family Health Care Center, Mental Health Saint Bernard Project, Parish Imaging, Scott G Conklin MD, Total Access Health, St Bernard Health Center, New Image Weight Loss & Wellness Center, Farber Dermatology Clinics, Team Care Medical Center, Kern Chiropractic's Family Health Center, Shoemaker Chiropractic, The Eye Center, and many more. photo attribution: chrstphre