The nursing assistant schools offering classed in Bentonville, Arkansas that are shown on this page are all the programs that are open for enrollment as of the moment. For more information about the course curriculum, cost of instruction, or class schedules, please call the phone number provided below.
Northwest Arkansas Community College (NWACC)
One College Drive, Burns Hall Campus
Bentonville, Arkansas 72712
479-936-5175
Completion of a CNA training program is one of the requirements for you to become a certified nursing assistant in the state of Arkansas. Once finished with the training program, you must first pass a certification exam to be able to practice legally. When you enroll in a program, you have to make sure that is approved by the state to be eligible to take the exams. Passing the state and federal background checks is also a necessary step to take the exams.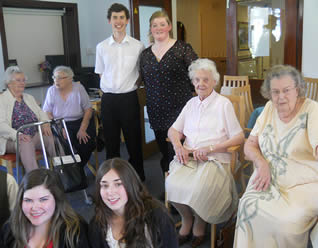 When you are at the testing location you will need to present a government issued photo I.D card. The exams consist of two parts a written and skills test. Both parts must be passed in order to become certified. To find out more about the certification requirement you can contact Prometric by calling their phone number at 800.818.8917.
The city of Bentonville is the county seat of Benton County. It is included in the Fayetteville–Springdale–Rogers, AR-MO Metropolitan Statistical Area.  The city got its name from a senator from Missouri named Thomas Hart Benton. They named it after the senator helped in making Bentonville a city.  According to the census of 2010, their total population was around 35,301 people. It has a total area of approximately 21.2 sq miles, where all of it is land. Its population density is estimated to be around 930.7/sq miles.
Examples of health care classes that are available in the city include Horizon Health Center, Northwest Family Care, Bentonville Medical Clinic, Bentonville Medical Associates, Advanced Foot and Ankle Clinics, Bentonville Pediatrics PA, Healthcare Administrators, Glaxosmithkline Consumer Healthcare, Highlands Oncology Group, and many more. photo attribution: abbeyfieldkent