State licensed nursing assistant programs in Wailuku, Hawaii are shown in the list below. The classes listed here are all state approved and provide the appropriate amount of hourly instruction to qualify you to take the certification exams. For more information about signing up for their classes, please call the number for the school provided below.
Healthcare Training and Career Consultants, Inc.
Hale Makua Nursing Facility, 33 Central Avenue.
Wailuku, Maui, HI 96793
(808) 249-0207
Website: http://www.htcc4u.com
Passing the state's license exams is the final step in becoming a CNA. Once you pass the license exams, your name will then be entered in the state's Nurse Aide Registry and you will become eligible to work in any healthcare facility as a nursing assistant. Before you can take on the license exams, there are a number of requirements that you must meet. One of the most important things that you must comply with is finishing a training program that is approved by the state. Approved training programs are required to provide the appropriate amount of instruction. You will need at least 70 hours' worth of classroom training and 30 hours of clinical practice to qualify to take the certification exam in Hawaii. Most programs will last from two months up to six.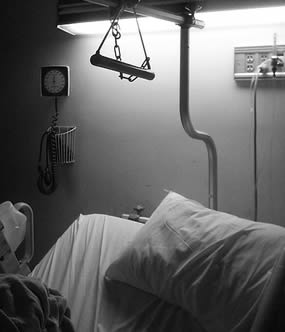 The first part of the license exams is the written examination. Every applicant will be given a total of 90 minutes to answer all 60 questions. Out of the total number of questions, only 50 of them will be scored since the 10 were added for statistical purposes only. The exam will cover topics like the roles of the nursing assistant, the promotion of safety, and the promotion of health and functioning of the resident. The second part is the skills demonstration exam. Out of all the basic nursing skills that were taught during training, only a selected number will be asked to be performed. The nursing skills will be randomly selected by a computer from a list of 22 nursing skills. To pass this test, the applicant must perform all skills satisfactorily.
This is a census-designated place and the county seat of Maui County. You can find this CDP just west of Kahului. It is situated at the mouth of Iao Valley. According to the census of 2010, their total population had reached up to a total of 15,313 people. it has a total area of approximately 5.7 sq miles, where only 0.4 square miles of it is water. Its population density is estimated to be 2,700/sq mile.
Examples of health care centers and providers that you can find in the area include Child & Adolescent Mental Health Services, Mental Health Association In Hawaii, Fekete Catherine Rd Cde – Maui Medical Group, Maui Medical Group Inc – Maui Medic Group, Maui Counseling Group, Trager Jeffrey DO, Maui Mental Health Center, Malama I Ke Ola Health Center, Akitake Bert K MD – Maui Medical Group, and many more. photo attribution: chrstphre