The nursing assistant programs in Plant City, Florida that are open for enrollment as of the moment are shown to you on detail below. To receive information about the nurse aide class schedules, enrollment information, or cost of tuition, call one of the schools listed below.
Simmons Career Center
1202 Grant Street,
Plant City, Florida 33563
(813) 707-7430
Plant City Adult and Community School C.N.A. Course
1 Raider Place,
Plant City, Florida 33563
813-707-7147
(Also offers high school nurse aide training programs)
There are different ways for you to become a nursing assistant in Florida, one of the common ways if by completing a training program that is approved by the state. By completing your training, you will become eligible to take the license exams. You will not be able to work in this state as a nursing assistant if you do not have one. The completion of a state-approved program will take you about 6 months, depending on the program you enroll in. While being enrolled in the program, you will be spending your hours on lectures and skills training. To complete a program, you must have at least 75 hours of lectures and 100 hours of training.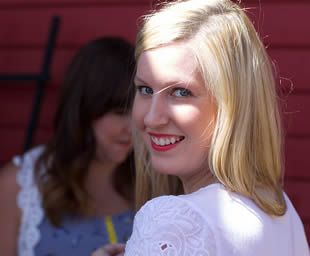 As a nursing assistant student, you will be taught in the different concepts on the Fundamentals of Nursing like infection control, mental health, rehabilitation, therapeutic communication, as well as medical terms. You will also be trained in different nursing skills that you will use to take care of your residents like assisting in feeding, bathing, ambulation, performing ROM exercises, catheter care, taking of vital signs and other basic care skills. While as a student, you will already have the chance to see for yourself what it is like to work in an actual healthcare setting. You will be under the supervision of a registered nurse or a trained member of the healthcare team while you are in the clinic. For more information you can call the FL Nurse Aide Registry at (850) 245-4567 or go to www.prometric.com.
This city is in Hillsborough County. You can find it just in between Brandon and Lakeland. It is also just along Interstate 4. The city is well known as the winter strawberry capital of the world. According to the census of 2010, their total population was around 34,721 people. It has a total area of approximately 22.7 sq miles, and has a population density of 1,530/sq mile.
Health care centers that you can find in the area include Professional Medical Transcription Services Inc., Bay Central Pediatrics, Sunshine Manor Assisted Living, Plant City Pediatrics, Now Care Urgent Care, Plant City Cancer Treatment Center, South Florida Baptist Hospital, Value Optical, and many more. photo attribution: rocketboom