The nursing assistant programs in Okeechobee, Florida that are currently open for you to enroll in are listed in detail below. For more information about how you can enroll in instruction and get your certification, please call the phone number provided below.
Indian River State College – Dixie Hendry
2229 Nw 9Th Avenue
Okeechobee, FL 34972
772-462-7570
Okeechobee High School
2800 Hwy 441 N
Okeechobee, FL 34972
863-462-5000
You will not be able to find any work as a nursing assistant if you do not have a nurse aide license. This means that you must take on the state license exams, which are conducted by Prometric, in order to get your name in the state's Nurse Aide Registry and receive your license. But before you can do so, you have to complete a state-approved training program as well as pass the background checks for criminal records. Aside from those, all you have to do in order to apply is to send the required documents like your transcript of records, ID photo, fingerprint cards, passport sized pictures, and the completed application forms. These application forms can be found at www.prometric.com.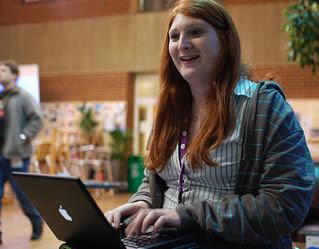 If you are a current holder of a license from a different state, you are welcome to work in Florida. The state offers other CNAs to apply for reciprocity. When you apply for this, you have to make sure that your license is still active. You will no longer need to take the license exams for this state. All you have to do is to submit a copy of your certification, your exam results, and the results for your background checks that are done at federal and state levels.
This city is the county seat of Okeechobee County. According to the latest census, their total population was around 5,784 people. It has a total area of approximately 4.2 sq miles, where almost all of it is land. Its population density is 1,377.14/sq mile.
Examples of health care providers that you can find serving the city include Open MRI Of Okeechobee, Diabetes Care Club, Big Lake Cancer Center, ARS Power Sports, CPAP, Okeechobee Health Care Facility, Florida East Coast Medical Group, Treasure Coast Dermatology, and many more. photo attribution: cristiano_betta