The education facilities providing nursing assistant programs in New Albany, Indiana that are currently being offered are listed below. For more information about their curriculum, you can go to their address or call the number below and speak with a school coordinator.
Prosser School of Technology
4202 Charlestown Road,
New Albany, IN 47150
(812) 949-4266
http://prosser.nafcs.k12.in.us/
With the increasing demand for nursing aides in the county, more and more people are looking for ways to become a CNA. In the state of Indiana, you will not be allowed to work as one if your name is not in the Nurse Aide Registry. It will only be entered there once you pass all the tests for the license exams, but before you can take the exams there are several prerequisites that you have to comply with first. The first thing that you have to do is to become eligible to apply for the license exams. To do so, you will need to find a state-certified training program to enroll in. Once you complete their CNA classes, you can then request for the application forms from them. One of the most important requirements when applying is being able to pass the federal and state background checks. If you have records such as theft or abuse, you may not be able to proceed and become a nursing assistant.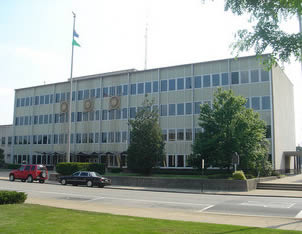 The license exams for this state are handled by the Ivy Tech Community College. This is where you will need to send the payment for the exam fees once you get approval from the board. Their exams are composed of two parts, a written exam and a skills evaluation. For more information about the exams, you can call them at 317-917-5948. Once you become certified to work you will need to renew your license for each two year period. This can be accomplished by sending in verification of working at the minimum one eight hour shift.
New Albany is the county seat of Floyd County. You can find this city along the Ohio River and is just opposite to Louisville, Kentucky. The city is included in the Louisville, Kentucky Metropolitan Statistical Area. It is also known as Sunny Side of Louisville and River City. A major road that you can use to get to this area is the Interstate 265. According to the census of 2010, their total population was around 36,372 and had a population density of 2,570/sq mile. The total area of this city is approximately 15.11 sq miles, where only 0.17 square miles of it is water.
Examples of health care providers that are in the city include Center for Counseling & Wellness, Floyd Physician's Corp, Family Health Center of Floyd County Inc., Williams Brothers Healthcare, Bma Floyd County, Green Valley Medical Copy Service, Life spring Mental Health Services, Legacy Healthcare Srvcs, Planned Parenthood, First Choice Medical Group, and many more. photo attribution: urbanophile