The nursing assistant programs offered by schools in Merrillville, Indiana that are available are listed in detail below. Enrolling in a certification training course is required before you can qualify to take the exams. Call the facility and find out how you can sign-up by speaking with a program director.
Northwest Indiana Institute
6111 Harrison Street, Suite 343,
Merrillville, IN 46410
(219) 775-9941
The state of Indiana requires all who wish to work as a nurse aide go through training in order to handle patients and provide quality care. to become certified to work the first thing that you will need to do is to enroll in a CNA training program that is approved by the state. These programs are located all over the state and are offered by different institutions. Examples of such institutions include technical colleges, and nursing homes. Certified programs are required by the state to offer at least 105 training hours. These hours will be divided in to 30 hours of classroom teaching and 75 hours of clinical experience. When you are in the clinical area, you will be placed under the care of a qualified registered nurse.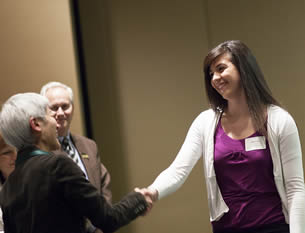 By completing a state-approved program, you will become eligible to apply for the license exams. The license exams are composed of a written and a skills evaluation. You can also request to have an oral exam if you want by sending a letter of request during your application.to set up a date to take the exams you should call Ivy Tech Community College at 317-917-5948. The exams will be the same for those that have finished either a nursing assistant program or an approved advanced college course that provided nursing instructions. The exams will consist of two parts, a written, and a practical skills test.Once you are certified your name will be entered in the state registry. Potential employers can check this online database to ensure you are qualified to be hired.
This town is a part of Lake County. It is situated in the township of Ross. The first settlers in the area were the Potawatomi Indians. This town was originally named as McGwinn Village. The village had different names before it was named into its current one. Some of the previous names include Wiggins Point and Centerville. According to the census of 2010, their total population was around 35,246 people. The town has a total area of approximately 33.25 sq miles and a population density of 918/sq mile.
Health care providers that are in the area include Regional Mental Health Center, Methodist Hospitals Outpatient Diagnostic Center, Planned Parenthood Of Indiana, Methodist Hospitals Outpatient Surgery Center, Saint Anthony Pediatrics, Broadway Obstetrics & Gynecology, Merrillville Dialysis Center, Medical Arts Internal Medicine, Advance Reproductive Centers Inc., USS Family Medical Center, and many more. photo attribution: codnewsroom