The certified nursing assistant classes in McAlester, Oklahoma are shown to you here. For any inquiries about how to join one of their programs, please call the phone number shown. Courses listed have met the approval of the state registry.
Kiamichi Technology
301 Kiamichi Dr.,
McAlester, OK 74501
(918) 426-0940
(Also offered CMA classes)
Walnut Grove Living Center
1001 South George Nigh Exwy,
McAlester, OK 74502
(918) 423-7373
If you want to work in Oklahoma as a nurse aide, you must first be certified as one. There are six different classes of nurse aides; some of the certification may only be acquired once you are already in the state's NAR. Among the different classes, the most common are the long term care aides. The certification process to become one starts with you receiving the necessary training, from a program that is approved by the OSDH, and ends with you passing all the tests in the CNA evaluation exam.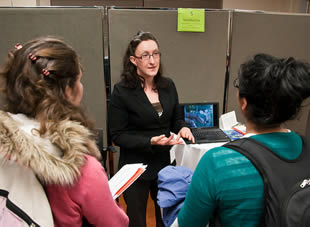 Training is always fundamental to any career. The training that you will acquire from state-approved nurse aide programs will help you prepare to challenge the evaluation exam as well as establish eligibility to apply. It will also train to you properly function as a long term care aide. When you enroll, you will be spending 75 hours in classrooms for lectures and 16 hours in the clinical area for your practical training. Before you are allowed to handle any patient, you must cover the required concepts of infection control, safety and emergency, basic care, communication and interpersonal skills, residents' rights and independence.
The evaluation exam is conducted by D&S Diversified Technologies: Headmaster. This company is also in charge of scoring and forwarding the results to the OSDH. The exam consists of a written/oral test and a clinical skills evaluation. If you want to take a sample of the knowledge test, you can visit their official website at www.hdmaster.com. You can also download a copy of the CNA Candidate Handbook, which contains information regarding the exam and the certification process.
If you pass all the tests, you can expect your CNA card to be mailed to you a few days after your exam date. Your CNA certification will only be valid for 24 months. To keep your eligibility to work as a nurse aide, you must renew it before it expires. One of the requirements for renewal is to be work for at least 8 hours as a paid nurse aide. You will simply fill-out the necessary forms and send them to the Registry along with the fees. If you do not receive the forms in the mail at least 1 month from your certification's expiration, you can download them at http://www.ok.gov/health/Protective_Health/Health_Resources_Development_Service/Nurse_Aide_and_Nontechnical_Services_Worker_Registry/Nurse_Aide_Registry_Applications_and_Forms/index.html#NATCEPApps.
The city of McAlester is the county seat of Pittsburg County. The city was named after J.J. McAlester, who was a Lieutenant Governor of Oklahoma. According to the latest census, their total population was estimated to be around 17,783 people. It has a population density of 1,133.1/sq mile. The total area of the city is estimated to be around 15.8 sq miles, where the majority of it is land. Major roads that you can use to get to this city include Interstate 40, and State Highways 1, 9, 31, 71, and 271.
The health care facilities that are situated within the city area include Weddle Family Clinic, McAlester Psychological Associates, Applied Medical Professions LLC, Professional Medical Evaluations LLC, Oklahoma Healthcare Solutions, Carl Albert Community Mental Health Center, Housecalls Home Health Services Inc., Country Style Healthcare, Medical Clinic of McAlester, and many more. photo attribution: ufv