The colleges and public schools in Laurel, Maryland that are open for enrollment are listed below. If you know of other certified nursing assistant programs that are not listed here, please contact us and we will add them to the page.
Laurel College Center
312 Marshall Avenue 2nd to 4th Floor
Laurel, Maryland 20707
(410) 772-4162
http://www.laurelcollegecenter.org/
Laurel High School
8000 Cherry Lane
Laurel, MD 20707
(301) 497-2050
Becoming a nursing assistant is a way may future nurses enter the medical profession. For you to be a certified nursing assistant you need to enroll in a state approved training program. These programs should offer 100 hours of combined instruction covering classroom coursework and hands-on experience. After you pass a nursing assistant training program, you have to take a license examination. Most programs will take you about 2 to 6 months to finish.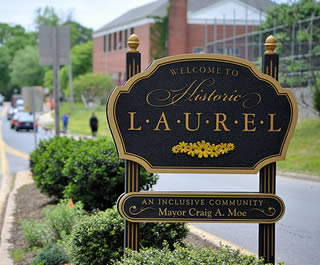 There are plenty of opportunities for you in the medical field. By becoming a CNA alone will open a great variety of jobs that fall under one profession. Nurse aide certifications for this state are considered to be only a basic certification. There are several different other advance degrees that you can take after you get your certification.
•    GNA (Geriatric Nurse Aide) – this certification is a requirement for all those who want to work in a certified comprehensive care facility.
•    CMA (Certified Medicine Aide) – this is another degree that you can place on top of your first certification. You can also become a CMA once you have become GNA and have achieved the needed working hours.
•    Dialysis Technician – is a certification that is required by the state to be able to work at any dialysis unit in the state.
Each of these certifications will require their own set of requirements that will need to be complied with before they can practice as one. The expiration of these licenses will also be on the same date as of their nurse aide license expiration. For more information, you can contact the Maryland Board of Nursing at 410-585-1990.
This city can be found in the northern part of Prince George's County. Another community with the same name can be found in both Anne Arundel County and Howard County. You can find this city halfway between Washington, D.C. and Baltimore. According to the census of 2010, their total population was around 25,115 people. It has a total area of about 3.8 sq miles, where almost all of it is land. It has a population density of 6,600/sq mile.
Health care providers that you can find in the city include Chesapeake Surgical, Integrated Health Care, The ARC of Prince George County, Cytology Services of MD Inc., Iomonitoring LLC, Family Service Foundation Inc., Supplemental Healthcare Inc., Patient First, STD Test Express, Taiteioms LLC, Horizon Healthcare Management Inc., Maryland Psychological Center, Laurel Medical Clinic, and many more. photo attribution: ed_welker