The college and vocational schools offering nursing assistant programs in Kahului, Hawaii are listed on this page. These training course have been screened and approved by the Department of Public Health and are meet current certification standards in the state. If you know other courses that are approved and being offered in Kahului, contact us and we will add them to the page.
Maui Community College
310 West Kaahumanu Ave.,
Kahului, HI 96732
(808) 984-3500
Website: http://maui.hawaii.edu/
The completion of a CNA classes is a necessary step in becoming a nursing aide. To ensure that you will be able to apply for the license exams after you complete your training, you should only enroll in programs that are approved by the state. The Red Cross of this state also offers training classes. With them, you have the option to either enroll in their in-house training or online classes. Normally, a training program is will divide its training hours into 70 hours of lectures and 30 hours of clinical duties, but for online course, they have a slightly longer time period.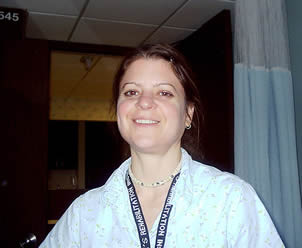 Once you complete your training, your next step is to take on the license exams fort this state. Before you are allowed to take the license exams you must first apply by sending in the necessary documents like the results of your TB testing. It is important that the nursing assistants in this state are not carrying any communicable disease and are in top physical shape to handle patients/residents. To get your name entered in the state's Nurse Aide Registry, you must be able to pass all the exams. CNA licenses in this state must be renewed every two years. According to the state rules, to become eligible to apply re-certification, you must have worked for at least 8 hours with pay as a nursing assistant. You will also be required to take a competency evaluation before your license is renewed.
One of the biggest requirements becoming a nursing assistant in the state of Hawaii is that you attend a training program. Programs must help you gain the basic nursing skills as well as complete a specific amount of hours for lectures [70] and clinical experience [30]. After passing the program, you will then be able to apply for the license exam.
This is a census-designated place that is a part of Maui County. It is considered to be the 3rd largest CDP that is in the State of Hawaii. You can find this place at the northern part of central Maui. It is just adjacent to Wailuku. According to the census of 2010, their total population had reached up to a total of 26,337 residents. Its total area is approximately 16.3 sq miles, where only 1.2 square miles of it is land. Its population density is estimated to be 1,328.7 people per square mile.
Examples of health care centers and providers that you can avail in Kahului, HI are Hale Makua, Planned Parenthood, Hmsa-Hawaii Medical Service Association, Hattaway James H DR, Rogers Thomas MD, Yu Leonard T MD FACS, Buesa Reginald G MD, Kato Kevin K MD Inc., Maui Gastroenterology Inc, Galpin Peter A MD, Breast Implant Center of Maui, Plastic Surgery & Skin Care Center of Maul, Island Orthopedic Surgery LLC, Island Radiology, and many more. photo attribution: chrstphre