The nursing assistant programs in Deland, Florida that are listed below are all the current state certified classes that are open for enrollment. Call one of the training facilities to get more details about the cost of schooling, class schedules, and requirements.
Alpi Technical Education Center
1326 International Speedway Blvd., Suite D-6
Deland, FL 32724
863-956-3491
Angley College
1700 S Woodland Blvd.
Deland, FL 32720
386-740-1215
One way for you to become a nursing assistant in the state of Florida is by enrolling in a certified CNA course. These courses are offered by different institutions such as colleges, community training centers, and healthcare centers. To complete a course, you must have 75 hours of theoretical lesson about the Fundamentals of Nursing and 100 hours of training of the basic nursing care skills.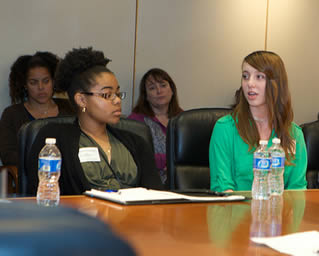 During the course you will also get to experience what it is really like to work with actual patients and other members of the healthcare team. When you are in the clinical area, you will be placed under the supervision of registered nurse. Upon completion of your training, and after a background check you become eligible to take the certification test.After the completion of the course, you can then apply for the state's competency exams to get your license.
Another way of working in Florida is if you apply for reciprocity. This is only applicable to those who are current holders of a nurse aide license. When applying, the applicant's license must still be valid. They will need to submit a copy of their certification/license, the results for the background checks, and their exam results. Having a good relationship with their previous state is a good quality to have to pass the background checks.
This city is the county seat of Volusia County. The earliest settlers came in 1874 and named if after Henry Addison DeLand. It is a part of the Deltona-Daytona Beach-Ormond Beach, Florida Metropolitan Statistical Area. According to the census of 2010, their total population had reached up to 27,031 people. It has a total area of approximately 17.8 sq miles, and 1,518.7/sq mile.
Health care centers that you can find in the area include Florida Hospital DeLand, Florida Hospital DeLand's Sleep Disorders Center, Beller Robert F MD, Florida Hospital Deland – Rehabilitation Services, Community Medical Center, Central Florida Mental Health, Flordia Hospital Deland Digestive Health Center, Memorial Health Care, and STD Test Express. photo attribution: departmentofed