Those interested in becoming a nursing assistant in Darlington, South Carolina can find the eligible school programs listed here. These classes are open for enrollment and meet with state registry approval. Speak to a representative of a facility found below to get up to date information about enrollment.
Medford Nursing Center
105 Medford Drive
Darlington, SC  29532
843-398-7000
The Darlington County Institute of Technology
160 Pinedale Drive
Darlington, SC  29532
843-398-4796
In order to work as a nursing aide in South Carolina, the aspiring nursing aide must have his name on the SC Nurse Aide Registry. If the applicant has not yet been certified as a nursing aide in any state, then he must challenge the certification exam.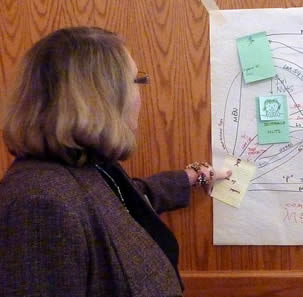 Before challenging the exam, the applicant must first complete the application forms (http://www.asisvcs.com/publications/pdf/074101.pdf). First time takers are required to take both the written and skills evaluation parts of the exam. Applicants must pass both the knowledge and the skills exam to get into the Nurse Aide Registry. For applicants who established eligibility by completing a state-certified CNA program, they will need to provide a copy of their certification of completion of training. Nursing students and/or nursing graduates who applied for the exam are required to provide a copy of their transcript of records or diploma.
The payment fees must also be included along with the application forms. Payments should be in the form of money orders, company checks, Pearson VUE vouchers, or certified checks. They must be made payable to NACES. Personal checks are not accepted. All forms, including payments, must be placed in a single envelope and sent to:
NACES Plus Foundation Inc.
8501 North Mopac Expressway, Suite 400
Austin, Texas 78759
The NACES will send the Authorization to Test Notice within 10 business days of mailing the applications. The Notice will contain vital information regarding the applicant's exam date. If the Notice does not arrive within 10 days after sending the complete requirements, please call NACES at (800) 273-3517.
The NACES will also contain the date of examination. If you are not available on the scheduled date, please notify NACES at least 5 business days before the exam date to reschedule or cancel the exam. If you reschedule at ahead of time, you will have no penalty charges.
On the day of your exam, please arrive at least 30 minutes before the actual scheduled time to avoid being late. Late comers will no longer be allowed in the exam area and will not be refunded for the fees. Testers are also required to bring 2 government-issued IDs for the check-in. Accepted IDs include:
•    Driver's license
•    Clinic card
•    Credit card
•    Library card
•    Passport
•    Alien registration card
To know more about the NNAAP exam, please download a copy of the South Carolina Nurse Aide Candidate Handbook from Pearson VUE's official website at www.pearsonvue.com.
This small city is the county seat of Darlington County. It is also a part of the e Florence Metropolitan Statistical Area. The earliest settlers in the area could be dated back to mid-18th century. According to the latest census there, their total population was around 6,720 people. Darlington has a total area of about 4.3 sq miles and has a population density of 1,565.9/sq mile.
Health care centers that you can find in the area include Rite Aid, Bethea Baptist Retirement Community, Boatwright Chapel On Main, Darlington County – Animal Bites, Medicap Pharmacy, M G Industries, Nurses On Call, Medford Nursing Center, Young Chiropractic Clinic, Fmc Darlington Dialysis Center, Eads Chiropractic Wellness Center, and many more. photo attribution: create-learning