The nursing assistant programs that are authorized by the NE Registry and located in the city of Beatrice, Nebraska are listed here. Enrolling in this course will help you meet the mandatory training requirement, and receive the education to pass the competency examination to receive certification. Call the school to receive the current enrollment dates and other relevant information.
Southeast Community College
4771 West Scott Rd., Jackson Hall Room 215,
Beatrice, NE 68310
(402) 228-3468
https://www.southeast.edu/
You will need to join an approved nursing assistant certification training program that offers you at least 75 hours of instruction, and pass the license exams to be placed on the state registry. The classes will teach you the fundamental nursing skills you will need while on the job. After you have completed a program you will be able to apply for the comprehensive exams. These exams are in two parts which are a written and a manual skills test. Upon finishing your exams you will be notified if successful and be added to the state registry for 24 months. If you do not work with 2 years you will be removed from the state registry and may have to retake the examinations.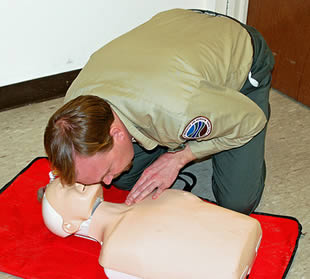 Nurse aides that come from other states are still welcome to work in Nebraska by applying for reciprocity. This option is only available for those who are already a nursing assistant in a different state and want to transfer to Nebraska. When they apply, their licenses should still be valid. They will be required to provide a copy of their certification and their social security card. They must also have a good relationship with the state they come from. To do this, one must complete the Interstate Application Form, which can be downloaded at http://nevadanursingboard.org/wp-content/uploads/2013/01/CNA-application-packet.pdf. There will also be a required one hour of additional training.
Applicants will also be checked whether or not they are qualified to work as a nursing assistant in the state. A person can only be disqualified to work if:
1. His or Her license is lapsed because of unemployment for the last 24 consecutive months.
2. They have a record in the Registry that involves moral turpitude of a nurse aide.
3. A substantial allegation of abuse, neglect, or misuse of a resident's property.
The city of Beatrice is a part of Gage County. You can find this city a few miles south from Lincoln and on the Big Blue River. The county that this city belongs in is one of the original counties that were established in the state. According to the 2010 census, their total population was estimated to be around 12,459 people. They have a population density of 1,666.7/sq mile. The total area of the city is estimated to be around 7.5 sq miles, where all of it is land.
Examples of health care providers and facilities that are located in the area include Blue Valley Behavioral Health -JCAHO Accredited, Gage County Medical Clinic PC, Hearing Health Care Centers, Omni, Kvc Behavioral Health Care, Kohll's Preventative Medical Clinic, Beatrice Manor Care Center, New Beginnings Behavioral Health, and a few more. photo attribution: vastateparksstaff