Programs that teach students to work as nursing assistants found in Clarkston, Washington are shown here. Schools listed will grant one the ability to take the certification exams and have met curriculum standards.
Walla Walla Community College
1470 Bridge Street,
Clarkston, WA 99403
(509) 758-1702
Clarkston Care Center
1242 11th Street,
Clarkston, WA 99403
(509) 758-2523
Nursing Assistants in Washington are very in demand. Training to become one is considered to be one of the best ways to enter the field of healthcare. The employment rate of these medical workers throughout the United States is continuously increasing.  Since those in this profession are considered entry-level professionals, you don't need to spend years training before you can become one.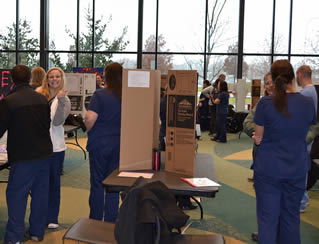 Two levels of Nursing Assistants:
–    Nursing Assistant-Certified (NAC)
–    Nursing Assistant-Registered (NAR)
Nursing Assistant-Certified
Nursing assistants work under the supervision of registered nurses. They help provide and maintain health care to patients who are in different medical settings, including the patient's own home. To become a nursing assistant-certified you'll need to complete a state-approved training program, pass the State Competency Exam, and apply for a CNA Certificate from the DOH.
There are different routes and training programs that you can take to become an NAC. One of the best programs that you can try to complete is a DSHS-approved NAC Program. These programs consist of no less than 50 hours of practical training and 35 hours classroom instructions. Depending on the program you choose, it can take you from about 2 to 6 months to complete a program.
As soon as you are through with your training, you can then apply for the competency exam. This exam will test your level of competence in both knowledge and skill as a nursing assistant. If you pass both tests, then your name will be entered into the Nurse Aide Registry. Only individuals whose names are in the Registry are allowed to contact the DOH and apply for an NA Certificate. This certificate will be one of the first things that potential employers will look for once you apply for a job.
Completing a state-approved program is a requirement to qualify competency exam. NAC training however, is not required for registered nurses and licensed vocational nurses who wish to take the NAC competency exam. Nursing students/graduates also do not have to complete an NAC program to qualify for the exam. All they need is to present proof of their education and training when they apply.
Nursing Assistant-Registered
The state requires all nursing assistants to be on the Nurse Aide Registry within 3 days after starting work. If you want to start working as a nursing assistant, even without a certification, then you'll have to apply and become registered. Although NARs are allowed to start working without a certification they however, must still complete an approved training course and pass the competency exam. They are only given a maximum of 4 months to do this. If they fail, they'll have to stop working until they get certified.
This city is a part of Asotin County. It is also included in the Lewiston ID-WA Metropolitan Statistical Area. The first settler in the area came during 1862. That settler was Robert Bracken. The city was named after William Clark, of the Lewis and Clark duo. According to the latest census, their total population was 7,229 people. It has a total area of 2.0 sq miles and has a population density of 3,805.4/sq mile.
Health care facilities that are situated in the area include Twin Rivers Physical Therapy, Tri-State Hospital 24 Hour Minor Care, Schwartzman Natural Health Center, Tri-State Memorial Hospital Primary Care Center, Clarkston Express Care, People First of Washington, and many more. photo attribution: codnewsroom