All the nursing assistant courses that are currently offered in Laramie, Wyoming as of the making of this page are listed below. The classes listed here are approved by the WSBN to offer nursing aide training. If you found a program that's not listed below, please remember that you must only enroll in a instruction that's approved by the WSBN to qualify for certification.
Albany County School District #1
801 South 24th St.,
Laramie, WY 82072
Phone: (307) 721-4449
Fax: (307) 721-4519
Email: lsaulino-klein@acsdl.org
LCCC at Albany County
1125 Boulder Drive,
Laramie, WY
Contact Information:
Laramie County Community College
1400 E College Dr
Cheyenne, WY 82001
(307) 778-1267
Fax: (307) 778-4386
Email: susanlescznske@student.lccc.wy.edu
JALH Health SErvices LLC- Laramie Outreach
Laramie Care Center
503 South 15th,
Laramie, WY
Contact Information:
JALH Health Services, LLC
1001 Sheridan
Laramie, WY 82070
(307) 851-5000
Email: jhnhursh@aol.com
If you plan to become a certified nurse aide in the State of Wyoming, then it's best for you to know what these requirements are. Knowing ahead of time will help you better prepare for what lies ahead on your journey to become a CNA.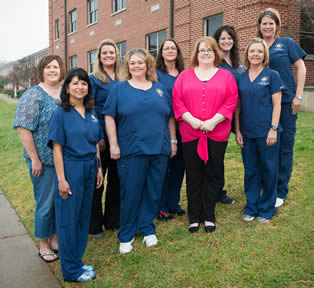 Nurse Aide Training
Receiving proper training is a significant part of becoming a nurse aide. Nurse aides take care of the patients almost all throughout their working time. They help registered nurses and other members of the healthcare team to meet the healthcare needs of each patient. And enrolling in a state-approved CNA program will help aspiring nurse aides learn the knowledge and skills needed to take care of the patients.
When a candidate enrolls in a state board-certified program, that candidate will spend most of his time in the classroom learning different nursing concepts and in the clinical area trying to apply the basic nursing skills that were taught to them in the lab. All training programs in the Wyoming last at least 105 hours. Although the lectures and practical training are taught simultaneously, nurse aide students must first spend 16 hours or the first two weeks learning the following:
•     Medical terms
•    Basic nurse aide skills and procedures
•    Communication and interpersonal skills
•    Respecting patients' rights
•    Safety protocol
•    Emergency care
•    Asepsis techniques
The CNA Examinations
The Nurse Aide Registry will be informed by the training facility once a candidate completes training. Candidates can then submit an application for placement on the Nurse Aide Registry. These candidates can be given a temporary certification that will allow them to work as noncertified nurse aides for up to 120 days or 4 months. Candidates will have 12 months after completing their training to take and pass the exams.
The exams are divided into two parts – a multiple-choice written (or oral) test and a manual skills evaluation. This exam was developed to test the competency of each candidate in both knowledge and skills. Both tests are taken on the same day at an approved testing center. Candidates need to pass both parts to get on the NAR.
CNA Certification by Endorsement:
A nurse aide who is certified in another state may apply for a place on the WS-NAR if:
a.    He is able to graduate from a state board-approved program and pass the exams given in his state;
b.    Submit the completed application form (https://nursing-online.state.wy.us/Resources/CNA%20Exam%20App%2010-25-2013.pdf) for the NAR and pay the application fee of $60;
c.    Submit proof of initial state licensure by examination; and
d.    Meet at least one of the following:
1.    Work as a certified nurse aide for at least 16 hours within the last 2 years
2.    Complete twenty-four (24) hours of in-service education that's directly related to being a CNA within the last 2 years
3.    Completed the 1st semester of a certified nursing program within the last 2 years.
More information about Laramie, WY
This city is the county seat of Albany County, Wyoming. It is located on the Laramie River, which is in the southeastern part of Wyoming; and it is also just west of Cheyenne, at the junction of Interstate 80 and U.S. Route 287. It has a total area of 17.76 square miles where most of it is land. According to the 2012 census, the total population of the city was around 31,681.
You'll have no trouble looking for work as a certified nurse aide in this fine city. To help looking for a job much easier, here are a couple of places where you should consider applying for work: Elkhorn Valley Rehabilitation Hospital, Ivinson Memorial Hospital, Behavioral Health Services, Meredith & Jannie Ray Cancer, and Care United Medical Center.