You can see the active nursing assistant classes in Lakewood, Washington listed on this directory page. School programs will assist the student in learning how to care for patients be providing skills experience, class lectures and lab work.
Priority Instructional Center
5202 100th Street SW,
Lakewood, WA 98499
(253) 512-0313
Medical Training Consultants Institute
9100 Bridgeport Way SW,
Lakewood, WA 98499
(253) 566-8282
Clover Park Technical Certified
4500 Steilacoom Blvd SW,
Lakewood, WA 98499
(253) 589-5885
(Multiple classes are available)
A nursing assistant is an important member of the health care team. Training to become one is a great way to start a career in the field of health. To work as a nursing assistant, you'll have to get an NA Certification once you get on the Nurse Aide Registry. If you've never been a nursing assistant before, then you should continue reading to find out how to become one.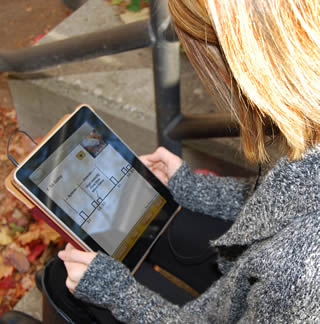 Get Trained
Training is an important step when starting a new career. A great way to learn all you need to know about becoming a nursing assistant is to enroll in a state-approved NATP. Nursing Assistant Training Programs consists of 85 hours of training. These hours are divided into 35 hours of classroom instructions and 50 hours of supervised clinical practice.  It can take about 2 to 6 months of continuous training to complete a program.
Examples of the things that are taught in a program:
–    Vital Signs
–    Patient Rights
–    Nutrition
–    Body Mechanics
–    Basic Nursing Care
–    Personal Care
–    Safety Procedures
–    Emergency Care
–    Communication Techniques
Taking the National Nurse Aide Assessment Program Examination
Completing an approved training program is a requirement to qualify for the NNAAP exams. This exam is the final challenge that one must pass to become a nursing assistant. It consists of a written/oral test and a skills evaluation exam. If a candidate passes both tests, then his name will be added to the Nurse Aide Registry.
The Nursing Aide Registry
The NAR is a master list of all individuals who are allowed to work as full-time nursing assistants. Only those whose names are found on there are allowed to apply for a certification that's issued by the Department of Health. Employers will check each of their applicant's certification on the NAR before hiring them. To keep your name on the Registry, you'll have to work as a paid nursing assistant for at least 8 hours every year.
Questions?
If you have any questions regarding the certification process or other related matters, you can contact the Department of Social and Health Services at (360) 725-2597 or the DOH at (360) 236-4700. You can also visit their official websites at www.doh.wa.gov and www.altsa.dsds.wa.gov.
This city is a part of Pierce County. It was once known as Lakewood Center and Lakes District. According to the census of 2010, their total population was around 58,163 residents. It has a total area of approximately 49.1 sq miles, and has a population density of 3,401.3/sq mile.
Example of health care centers and providers in the city are Franciscan Foot & Ankle Specialists – Lakewood, Franciscan Orthopedic & Sports Medicine Associates, St. Clare Hospital, The Lakewood Clinic, Northwest Surgical Associates, Rainier Urology, and many more. photo attribution: umich-msis