The nursing assistant training programs in Yukon, Oklahoma are shown here. Generally these classes can be offered by colleges, high schools, healthcare facilities, and community vocational centers. To know more about their requirements, please contact one of the programs listed.
Southwest Health Care Training
1129 Cameo Dr.,
Yukon, OK 73099
(405) 350-1055
If you want to become a CNA in the state of Oklahoma, you must first meet several requirements. One of the main requirements is that should complete a CNA training program. The training program should be approved by the state's Department of Health. After you complete the program, you should apply for the state license exams. If you pass the exams, you will become a certified nursing assistant.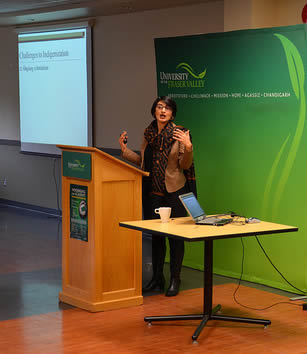 Among the different classifications of nurse aides, one of the most sought after certifications is the CMA certification. Certified medication aides are nursing assistants who are trained to give medication to patients, while under the supervision of a nurse or a medical staff.
The first step in becoming a CMA is to get certified as a long term care aide, home health aide, or a developmentally disabled direct care aide. To be certified in either of those, you will have to undergo their training program and then challenge their competency exam. As required by law, the certification exam for those classes consists of written/oral test and a clinical skills evaluation, which are conducted on the same day. Once you gain entry into the state Nurse Aide Registry, you must then work as a certified nursing assistant for at least 6 months to become eligible for training.
The CMA training programs are required to offer a minimum of 40 hours of training, which are divided into lectures and practical training with a minimum of 16 hours of practical training. When enrolled, you will cover different topics about medication such as proper preparation and administration of medications, proper medication storage, documentation, medication labeling, and many more.
The CMA competency exam consists of a written exam and a skills evaluation. The skills evaluation portion however is optional because those who succeeded in the Final Drug Pass in their programs will no longer be required to do this portion of the exam.
If you wish to further you skills as a CMA, you can enroll in advance courses such as programs on the care of diabetics and the administration of diabetic medications. This program consists of 12 hours classroom training and another 4 hours of practical training. You can also enroll in programs that will allow you to administer medication and nutrition through the use of nasogastric and gastrostomy tubes.
CMA certifications must be renewed every 12 months, excluding the first year that you got certified. To be eligible for renewal, you must do at least 8 hours of in-service or continuing education. If you enroll in an advance program, this will be counted in the required hours. In addition, you must also keep your other certifications active as well as get signed statement from the nurse or physician that supervised you during your work. The renewal fee for CMA certifications is $10 and must be included along with the other documents.
The city of Yukon is a part of Canadian County. It was founded back in 1891 by A.N. Spencer, who was a cattleman from Texas. He and his brother gave the town is name, which was Yukon Territory at that time. This city is also a part of the Oklahoma City Metropolitan Area. According to the latest census, their total population had reached up to a total of 21,043 people with a population density of 816.8/sq mile. The total area of the city is estimated to be about 25.8 sq miles, where all of it is land. The city is considered as a western suburb of Oklahoma City. You can find it a few miles from Interstate 40.
Health care providers that are located in the city include Furgeson Family Care Clinic, Family Healthcare & Minor, Canadian Valley Family Care , Mercy Now Walk In Clinic, V.I.P. Dental, Minute Clinic, Canadian County Health Department, Valir Physical Therapy, and many more. photo attribution: ufv