The nursing assistant classes in Tamarac, Florida that are listed on this page are all the certified nursing assistant classes that are being offered as of the moment. If you have any questions about the CNA training programs available in Tamarac, just call the number below.
Absolute School of Health Careers, Inc.
8000 North University Drive
Tamarac, FL 33321
(954) 673-6441
In order to become a nursing assistant in Florida, you must take the CNA license exam. The license exam in this state is being conducted by Prometric. Their exam is composed of a written and a skills demonstration. To get your name entered in the state's Nurse Aide Registry, you must pass both exams. You can also replace the written exam with an oral exam if you send a request along with the other documents for application.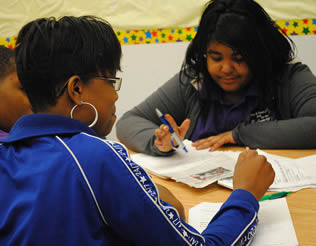 There are many different requirements in order to take this exam. The most important among them is the completion of a training course that is approved by the state. Nursing assistant must be able to read and write. In this state, they are also required to be at least 18 years of age before they are allowed to apply. Other requirements for the exam include passing a ID photo, 2 passport size photos, fingerprint cards, high school diploma, and your payment for the tests, including the background checks. According to the rules, you will not be able to proceed if you fail the background check.  You will not be refunded if you fail any tests including the background check. For more information, you can visit www.prometric.com or http://www.doh.state.fl.us/mqa/cna/index.html.
The city is situated in Broward County. It is a part of the Miami–Fort Lauderdale–Pompano Beach Metropolitan Statistical Area. According to the census of 2010, their total population was around 60,427. It has a total area of approximately 11.89 sq miles and a population density of 5,082.2/sq mile.
Examples of health care centers that you can find in the area include American Health Associates Tamarac Nursing Home, Avner Home Health Services, University Health Center PA, Mcci Medical Group, After Hours Pediatrics, Prosalud Inc., Anesthesia Pain Care Consultants, Tamarac Rehabilitation & Health Center, and many more. photo attribution: medilldc