The certified nursing assistant classes being provided in Ruston, Louisiana that are available are all listed here. If you have any inquiries regarding their training courses please call the facility number below and speak with a school administrator about how you can become enrolled in their program.
Louisiana Technical College
1010 James Street,
Ruston, LA 71273
(318) 251-4145
www.myneltc.edu/
You can become a nursing assistant in the state of Louisiana by taking a state-approved training program first. There are several institutions which offer the course such as nursing facilities and technical and vocational colleges. You will be able to learn the required skills and knowledge through the program's classroom and clinical sessions. You will be able to finish the course within a few weeks and you can apply to take the state competency exam immediately after graduating from the course.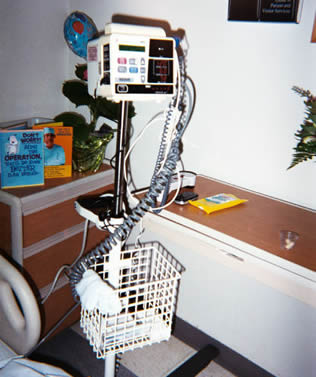 The exam is composed of both a written and skills test which should be successfully passed in order to gain certification and be entered in the state's nurse aide registry. Once you are through with the exams, your name will be automatically entered in the state's Nurse Aide Registry. This is very important since the state does not allow anyone to work as a CNA, if their name is not on the Registry. Keep in mind that in order for your name to remain listed with active status, you must renew your license every two years. Visit www.labenfa.com for more information about the licensure rules and what you need to do to renew your certification.
Nurse aide license holders are also welcome to work in Louisiana. Before they are allowed to work, they must first apply for reciprocity. When they apply, they must have a good relationship with their state and a valid license. They will have to complete the necessary application forms such as the reciprocity form and the Listing of State Registries. In these forms, there are a set of simple instructions that they will need to follow in order to complete their application. If you want to apply to another state, then you will have to contact their state and find out about their policies and guidelines.
This city is the parish seat of Lincoln Parish. It is located near the eastern border of the Ark-La-Tex. It is included in the Ruston Micropolitan Statistical Area. According to the census of 2000, their total population had reached up to a total of 21,256 with 1,136.4 per sq mile. The total area of this city is estimated to be 18.2 sq miles,, where almost all of it is land.
Health care centers that you can find in the area include Northeast Supports and Services Center – Health Care Services, American Stat Care Center, Liberty Healthcare Systems, Behavioral Health, Elite Healthcare Alliance, The Women's Clinic, Health Express Inc., Lincoln Kidney Center, Ruston Mental Health Center, Ruston Cardiology Associate, and many more.