The schools providing nursing assistant classes in Pearl City, Hawaii that are listed on this page offer the most recent courses that are approved by the state of Hawaii. Call the facility listed here to speak with someone about how you can enroll in certification training.
Pacific Nurse's Aide Training Center, LLC.
803 Kamehameha Hwy., Suite # 411,
Pearl City, HI 96782
(808) 454-4435
Leeward Community College
96-045 Ala Ike Street,
Pearl City, HI 96782
(808) 455-0011
Website: http://www.leeward.hawaii.edu/
You can only become a CNA in Hawaii if you have passed the state's competency exams and if your name is entered in the state's Nurse Aide Registry. Before you can do all of those mentioned there are several things that you must complete first. First of all, you are required to enroll in and finish a certified training course that is approved by the state. These programs are found all over the state and are offered by different facilities like colleges, nursing homes, and community training centers. You can find on this page the programs that are found within the area. Depending on the program you select, it will take an average of 6 months to complete your training. At this time the state requires 70 hours of classroom coursework and 35 hours of hands on experience. Upon completion of the program you can apply for their final certification test.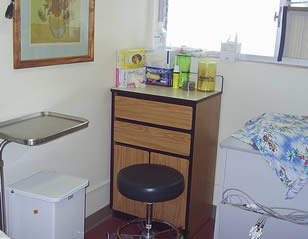 Once you are through with your education, you can then apply for the license exams. The license exams for this state are conducted by Prometric. To get your license, you must pass both the written and the skills demonstration exam. You will not be allowed to take the exams if you are not able to submit the results for you background checks during your application. It is crucial that you take this exam because the state does not allow anybody to work as a nursing assistant without a nurse aide license.
If you are a nursing assistant license holder from a different state, you may apply for reciprocity. When applying, it is important that your license is still valid and that you have a good relationship with your state. Those who are applying for reciprocity are also required to undergo background checks for criminal records. These checks will also be done at both federal and state levels.
Pearl City is a CDP that is located in the City of Honolulu. It is also situated in the 'Ewa District and is a part of Honolulu County. You can find Pearl City on the Island of O'ahu. This area is bordered by both Aiea and Waipahu. According to the last census, their total population was around 47,698 people. It has a population density of 6,215.5/sq mile. Its total area is 5.8 sq miles, 0.8 square miles of it is water.
Health care facilities that you can find in the area include Benchmark Behavioral Health Systems, GE Company – GE Healthcare Systems, Hawaii Behavioral Health, Mental Health Kokua – Duplex, Take Care Clinic at select Walgreens, State of Hawaii Hearing/Speech Impaired Use Only – Central Oahu Community Mental Health Center, State of Hawaii Health Department Of Leeward Health Center – Central Oahu Family Guidance Center and many more. photo attribution: chrstphre