The certified nursing assistant classes located in Normal, Illinois that are currently being offered to the general public, are all listed below. If you know of other training programs that are also being offered that are licensed by the state, please contact us and we will add them to the page.
Heartland Community College
1500 West Raab Rd., Normal, IL 61761
(309) 268-8000
http://www.heartland.edu/
Heritage Manor
509 North Adelaide Street, Normal, IL 61761
(309) 452-7468
http://www.heritageofcare.com/
The completion of a state-approved nursing assistant training program is one of the many ways for you to become eligible to apply for the competency exams. While in the training program, you must acquire at least 40 hours' worth of experience in a nursing facility. Then you can take the license exam once you are done with the program. This exam is a necessary step in becoming a nursing aide. If you pass the exams, your name will be entered in the state's online registry for nurse aides. Only those whose names are on that registry will be allowed to work in a healthcare facility as a nurse aide.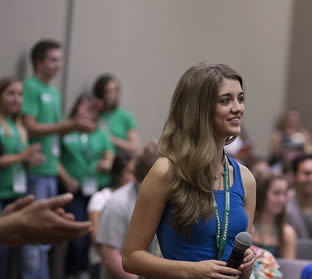 There are many requirements that must be complied with first before one is able to take the state's competency exam. First of all, to become eligible, you must be able to receive proper education and training from a training program.  Afterwards, you can then send in your applications along with the necessary documents. Examples of such documents include ID card, passport size pictures, fingerprint cards, and the payments for the different fees.
The competency exams for this state are handled by different institutions. Many of those that offer training programs are also able to conduct the competency exams after their training. The exams are composed of two parts, a written and a skills demonstration exam. In order to get their name entered in the registry, they must pass all the tests.
This is a town that is in McLean County. It is a part of the  Bloomington-Normal metropolitan area. This town was originally known as  North Bloomington. The name was changed into its current one in February 1865. The name was derived from State Normal University. With a total population of 52,497  during the 2010 census, they are the 7th most populous community that does not belong to the Chicago Metropolitan area. This town has a total area of approximately 13.7 sq miles, where almost all of it is land.
Health care providers that are serving this town include Bloomington Normal Healthcare Surgery Center, Twin Cities Behavioral Health-Counseling, Advocate Bromenn Home Health, Osf Balance & Dizziness Center, Osf St Joseph Medical Center, Millennium Pain Center, Community Health Care Clinic, Family Quick Care LLC, Foot & Ankle Med-Surg PC, Carepaks Health Services Inc., and many more. photo attribution: codnewsroom