The nursing assistant classes open to students in Norfolk, Nebraska that are available as of the making of this page are listed here. By joining a program you will learn fundamental health care theory, and get to practice common tasks and using equipment while in a medical setting. Call the school to learn more.
Northeast Community College
801 East Benjamin Avenue, Norfolk, NE 68702
(402) 371-2020
http://www.northeast.edu/
If you wish to enter the medical field, being trained to become a nursing aide in Nebraska is a great way to start. On the job in the state of Nebraska, you can get working experience in the health care field that will be useful as you pursue your education. Being a CNA is a great way to get a solid stepping stone for a much higher degree. You can also add certain specializations to your certification that will help you earn more and make your resume more marketable.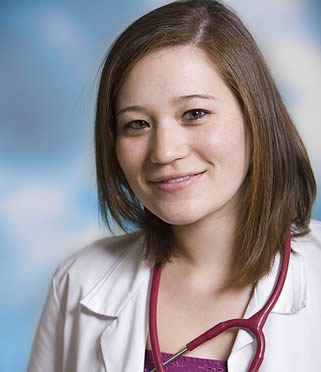 To become a CNA in Nebraska you will need to attend an instruction program that provides 75 hours of manual skills and classroom training. Once you have met the training requirements of the state you can send in your transcripts and apply to take the license exams. The exams will be a manual hands-on skills test and a written test on the basic nurse aide fundamentals. You will be notified within 30 days on the results of your testing. Those who pass will be placed on the state nurse aide registry and be able to legally work in the state.
In order to be allowed to work as a nursing aide in Nebraska, you will need to gain entry to the state's Nurse Aide Registry. If you are not a part of a NA Registry in any state, then you will need to take the license exams after completing a state-approved training course. Your name will be automatically added to the Registry once you pass both the written and the skills evaluation part of the exams. Please allow 30 days for the Registry to enter your name on their records.
A different way to enter the Registry is to fill out an Interstate Endorsement Form and submit it to the Registry along with the other requirements. This option is only available to nursing aides from other states who were able to work within the past 24 months. You can download a copy of the form at http://nevadanursingboard.org/wp-content/uploads/2013/01/CNA-application-packet.pdf.
The state no longer issues any license cards of nursing aides. If you want to verify a nursing aide's status, you may do so by going online at http://dhhs.ne.gov/publichealth/Pages/lis_lisindex.aspx. Once you are there, click on "License Search" and fill out the necessary information requested.
This city is a part of Madison County. You can find the city located a few miles from Omaha and about 83 miles west from Sioux City. The major roads that are accessible from the city are U.S. Routes 275 and 81. Norfolk is also a primary city of the Norfolk Micropolitan Statistical Areal. According to the census of 2010, their total population was around 24,210 people. They have a population density of 2,351.6/sq miles. The total area of the city is estimated to be around 10.1 sq miles, where almost all of it is land.
The Faith Regional Health Services is considered as a major employee of the city. Other health care centers that are located there include Norfolk Family Medicine PC, Norfolk Medical Group, Norfolk Family Planning, Therapeutic Play & Counseling, Parent to Parent Network, Addiction & Mental Health Counseling, and Santa Marianta Clinic. photo attribution: waltstoneburner