The certified nursing assistant classes in Lake Worth, Florida that are shown on this page offer all of the Florida registry licensed programs that you can enroll in. To get more details about training, program curriculum, tuition costs, and class schedules that are available, please contact one of the schools from the list below.
Capscare Academy for Healthcare Education, Inc.
1776 Lake Worth Road, Suite 101,
Lake Worth, FL 33460
561-346-0547
Haitian-American West Indies Training Center
2205 Ne Coast Street
Lake Worth, FL 33460
561-540-9070
Lake Worth Community High School
1701 Lake Worth Rd
Lake Worth, FL 33460
561-533-6300
Medical Institute Of South Florida
802 S. Dixie Hwy Lake Worth, FL 33460
561-493-5022
Palm Beach State College
4200 Congress Avenue Ms#60
Lake Worth, FL 33461
561-868-3560
Park Vista Community High School
7900 Jog Road
Lake Worth, FL 33467
561-491-8400
Tropical Medical Training Institute
3044 South Military Trail Suite J
Lake Worth, FL 33463
561-201-8259
There are more and more people who are looking for ways to get a nurse aide license. This is because of the high demand for this type of job. There are an increasing number of people who are concerned about their health and need help with their daily activities. You can now find that different institutions like colleges, high schools, and healthcare centers are now offering CNA training classes. Enrolling in  one is the first step in becoming a nursing assistant.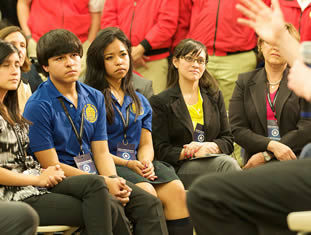 As a nursing assistant student, you will spend your time in lectures and skills training. You will be taught in subjects like infection control, rehabilitation, mental health, patient's rights, and the different medical terms. Your will also be trained in the skills that you will use to take care of the residents/patients like catheter care, vital signs taking, assisting in feeding, bathing, dressing, ambulating, performing ROM exercises, and other daily activities of the patients. You will be working hand in hand with the registered nurses and other members of the healthcare team.  For more information, you can contact the state's Nurse Aide Registry at (850) 245-4567.
This city is in Palm Beach County. It is generally known as Lake Worth Lagoon. The city was named after General William J. Worth. Lake Worth is included in the South Florida metropolitan area. According to the 2010 census, their total population was around 34,910 people. It is has a total area of 6.46 sq miles and a population density of 5,945.2/sq mile.
Health care centers that you can find in the area include Diabetes Care Club, Professional Medical Transcription Services Inc., EyeSite Optique, Serene Dental Center, Laser Skin Solutions, and many more. photo attribution: departmentofed