The nursing assistant classes located in Hilo, Hawaii that are shown on this page are all authorized by the state and currently open for enrollment. If you have any questions about the cost of enrollment, program curriculum, certification qualification, or class schedules, please call the number for a training facility provided below.
Life Care Center of Hilo
944 West Kawailani Street,
Hilo, HI 96720
(808) 959-9151
Hawaii Community College
200 West Kawili Street,
Hilo, HI 96720
(808) 934-2500
Website: http://hawaii.hawaii.edu/
There are more and more people who are looking for ways to become a CNA as the demand for healthcare workers increases with the number of people that need help with their daily activities. Before you decide to enroll, you should know what the different requirements are. By doing this, you will hasten up the process of becoming a nursing assistant. The first step in is to enroll in a nursing assistant program that is approved by the state. When you complete your training, you must have a total of 70 hours of classroom lectures on the different concepts and 30 hours of practical training. Your training will take place in a nursing facility where you will be under the supervision of a qualified healthcare practitioner.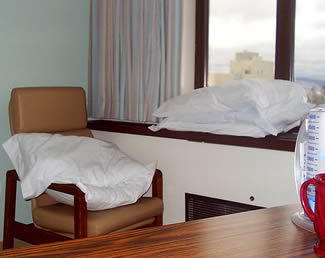 Once you are able to complete your training, you can then proceed and apply for the license exams. The license exams in this state are handled by Prometric. Their examinations are composed of a written and a skills demonstration exam. In order to get your license, you must pass all the exams. The results for the examinations will be given on the same day. If you happen to fail, you can reapply and take the exams after 30 days. For more information, you can go to https://www.prometric.com/en-us/clients/nurseaide/pages/HI.aspx.
This is the largest census-designated place that is on the Island of Hawaii. The Island of Hawaii is also known as Hawaii County or the County of Hawaii. This CDP is the county seat of the County of Hawaii and is situated in the District of South Hilo. According to the census of 2010, their total population had reached up to 43,263, which is a 6.1% increase from the census of 2000. Its population density is estimated to be 796.7/sq mile. It has a total area of 58.4 sq miles.
Health care centers that you can find in the area include Urgent Care Center Hilo, Transcendental Meditation, Kids Behavioral Health, The Foot Health Clinic, Master Care Inc., American Lung Association of Hawaii, Hilo Community Surgery Center, Mobile Care Dental Project Big Island, Island Youth Heart & Health Center, Hawaii Institute Health Care and Training Centers, and Hawaii Foot Care. photo attribution: chrstphre