The college and health care centers in Hagerstown, Maryland that are shown on this page offer the most recent and up to date certified nursing assistant classes that are approved by the State of Maryland.
Hagerstown Community College GNA Program
11400 Robinwood Drive
Hagerstown, MD 21742-6590
(301) 790-2800
http://www.hagerstowncc.edu/academics/divisions/nursing/cna
Washington County Technical High School
50 West Oak Ridge Drive
Hagerstown, MD 21740
(301) 766-8050
http://www.wcps.k12.md.us/washington_county_technical_high/
Western Maryland Hospital Center
1500 Pennsylvania Avenue
Hagerstown, MD 21742
(301) 745-4200
http://www.wmhc.us/
ARC of Washington County
820 Florida Avenue
Hagerstown, MD 21740
(301) 797-2121
http://www.arcwc-md.org/
Potomac Center
1370 Marshall Street
Hagerstown, MD 21740
(240) 313-3530
http://dda.dhmh.maryland.gov/potomac/SitePages/Home.aspx
Since the demand for nurse aides in continuously on the rise and is predicted to increase even more the coming years, the Board of Nursing must keep a tighter control on the quality of education and training aspiring nurse aides receive. They have required that before a training facility is to accept any student; its training program must first be reviewed and approved. During that review, the Board will approve this with the Maryland Higher Education Committee before the program is to be implemented.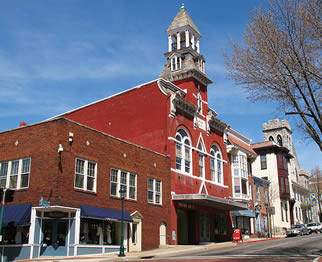 Aspiring nurse aides are also required to only enroll in those programs that are certified by the state. These programs are required to offer no less than 100 hours of training, which will already include all the necessary course work. Those who completed their training in a program that is not authorized shall not be allowed to register to the Board, nor will they be allowed to take the evaluation exams. After you finish your course you can submit an application form, a Criminal History Record Check, and pay the fee in order to receive authorization for the exams. The testing is given by the Maryland Geriatric Nursing Assistant Testing Service at the Susquehanna Red Cross testing location.  You can reach them with any questions you have about qualifications at 866-257-6470.
If you graduated from a training program from another state, they you must apply for a reciprocity and provide the necessary document for you to practice in the state of Maryland.For those who are applying for reciprocity, they must register their names with the out-of-state nurse aide registry which is also overseen by the Board of Nursing. The applicant must not have any charges such as patient abuse or neglect in order to be approved. You can click this link to find out more about the state's requirement to become a CNA. You can call 410-585-1990 the phone number for the Maryland Board of Nursing to find out additional details.
This city is located in the northwestern part of Maryland. It is the county seat of Washington County. Aside from that, it is also considered as the largest city in the region and ranks 6th in the State of Maryland. The city is sometimes referred to as Hub City, Maryland's Gateway to the West, or H-Town. According to the census of 2010, their total population was around 39,662 people. It has a total area of 10.7 sq miles, where only 0.1 square mile of it is water.
The Brook Lane Psychiatric Center, Meritus Medical Center, and Western Maryland Hospital Center are three of the main health care centers that you can find in the city. Other health care facilities include Sleep Breathing Disorders Center, Bergman Eye Associates, Plastic Surgery Services, Digestive Disorders Consultants, Robinwood Internal Medicine, Robinwood Medical Center, and many more. photo attribution: mr_t_in_dc