The nursing assistant schools that are available in Guthrie, Oklahoma and are open for you to enroll in are shown below. To find out more information about their classes, please call the number below.
Colonial Estates
2219 Woodlawn,
Guthrie, OK 73044
(405) 282-3630
Golden Age Nursing Home of Guthrie
419 East Oklahoma,
Guthrie, OK 73044
(405) 282-0144
http://goldenageguthrie.com/
Guthrie Job Corp Center
3106 West University,
Guthrie, OK 73044
(405) 282-9930
http://guthrie.jobcorps.gov/home.aspx
(Also offers other classes)
Westview Living Center
1900 West Harrison Ave.,
Guthrie, OK 73044
(405) 282-0205
(Other courses are also available here)
The first step in becoming a nurse aide is to find and enroll in an approved training program. To be able to take care of the patients that need your assistance, you must learn all the knowledge and skills that you are going to use while on the job.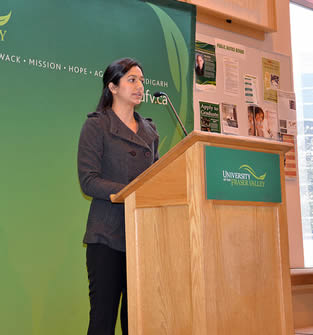 CNA training in the state of Oklahoma requires a minimum of 75 hours of classroom lectures and 16 hours of practical training. Before the students are allowed to go on their clinical duties, they must cover at least 16 hours of lectures covering communication skills, infection control, safety and emergency procedures, residents' independence, and respecting the residents' rights.
Because of the high demand for nurse aides, you can find training programs offered by different training facilities such as community colleges, private institutions, and even health care facilities like nursing homes and hospitals. To be enrolled, you must be at least 18 years of age and be at least a high school graduate.
Once you complete your training, you will be ready to apply for the competency exam. The first part of the exam is the knowledge portion which may be taken in its written or oral version. You must get no less than 25% of the total score to pass this portion. The second part is the skills evaluation. In this part, you will be required to perform a set of nursing procedures in front of an evaluator. To pass this part, you must perform all the procedures satisfactorily.
If you are able to pass all the tests, your name will be entered in the Oklahoma Nurse Aide Registry. Keep in mind that it may take at least 6 weeks for you to actually get your certification but you will already be allowed to work as a nurse aide once you pass. You can check your record on the Registry by going online at: http://www.ok.gov/health/pub/wrapper/naverify.html.
On average, a CNA in Oklahoma gets a salary of $20,000. This is greatly influenced by experience and training. To increase your chances of having a higher salary, you can climb up the CNA career ladder and become a CNA II. Training to become one is free since the payments are handled by the OSDH. For more information, you can follow this link: http://www.ok.gov/health2/documents/LTC%20CNA%20II%20Career%20Ladder%20Brochure%20Rev%202012-03.pdf.
Guthrie is the county seat of Logan County. It is included in the Oklahoma City Metroplex. This city was once called as Deer Creek back when it was founded as a railroad station back in 1887. Its current name was taken from John Guthrie. According to the census of 2010, their total population had reached up to a total of 10,191 people. Their population density was estimated to be around 531.6/sq mile. The total area of the Guthrie is estimated to be 19.2 sq miles, where only half a mile of it is water.
Health care centers that are located within the city include Take Care Clinic at select Walgreens, Ringrose Clinic, Marks Drug – 24hr Emergency & Physicians Services, Companion Health Services LLC, Ringrose Clinic, Northwest Center for Behavioral Health, Lmc After Hours, and Willow Creek Health Care. photo attribution: ufv