The schools located in Godfrey, Illinois that are listed below are all the certified nursing assistant classes that are currently available in this city If you have any inquiries about the training programs, certification requirements, cost of enrollment, or class schedules, please call the number below.
Lewis and Clark Community College – Benjamin Godfrey Campus
5800 Godfrey Rd.,
Godfrey, IL 62035
(618) 468-2377
http://www.lc.edu/
One way for you to become a nursing assistant is by enrolling in and completing a CNA training program. By completing a state-approved program, you will be eligible to apply for the competency exams. Aside from enrolling in a nursing assistant program, you can also become eligible to by completing the Fundamentals of Nursing in a nursing course like LPN or RN. Regardless of the training program you choose, according to the rules, you must have at least 40 hours of clinical training to complete your training.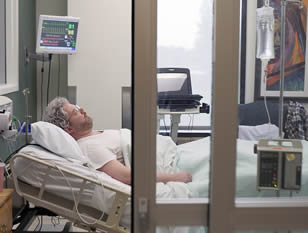 An advantage of enrolling in a nurse aide course is that you can complete your training in a matter of 24 weeks or less. These programs are offered by different institutions such as technical colleges, high schools, community training centers, and certain healthcare centers as well. While still a student, you will already have the chance to see what it is like to be in an actual clinical setting when you go through your clinical rotations. When you are in the clinical area, you will be under the care of a registered nurse or another competent member of the healthcare team.
After your training, the only things that are left for you to do are to apply for the competency exams and pass it. You should keep in mind that unlike other states, Illinois no longer issues any CNA licenses or certificates. When you pass all the tests, your name will be entered on the online registry. For more information, you can check this link: http://www.idph.state.il.us/nar/.You can also speak with a representative of the state registry by calling 217-785-5133.
This is a village that can be found in Madison County. You can find this village in the Greater St. Louis metropolitan area. The name of this village was taken from Captain Benjamin Godfrey, who was a native New Englander. According to the census of 2010, their total population had reached up to 17,982 residents. It has a population density of 519 / sq miles. The total area of the village is an estimated 36.6 sq miles, where only 2.0 square miles of it is water.
Health care centers that you can find in the area include Family Physicians of Godfrey, The Fountains, Alton Med Center Ltd, Foot Health Center Inc., New Horizons Behavioral Health PC, Southern Illinois Specialized Healthcare, Alton Multispecialty Group – Obstetrics/Gynecology, Instaclinic,, B JC Health Care, Wellspring Resources, Advanced Physicians Group, and many more. photo attribution: codnewsroom