The training centers in Bartlesville, Oklahoma that are offering nursing assistant classes as of the making of this page are shown to you here. For more information about the latest school openings, tuition/fees, and requirements, please call the number below.
Tri Country Technology Adult Day Care
6101 SE Nowata Rd.,
Bartlesville, Oklahoma 74006
(918) 333-2422
(Multiple classes are offered here)
Washington County Elder Care
410 SE Frank Phillips Blvd.,
Bartlesville, OK 74003
(918) 336-8500
To work as a CNA in Oklahoma, you must get certified by gaining entry into the Oklahoma Nurse Aide Registry. The NAR is a listing of the individuals who were able to meet the federal and state's training and testing requirements. There are two ways to gain entry into the state's Registry. One is by passing the CNA competency exam, while the other is by applying for reciprocity.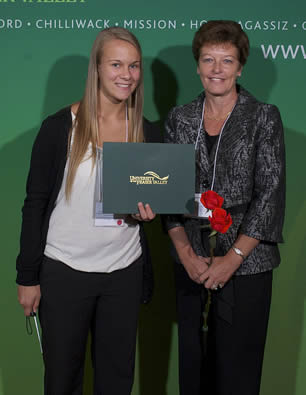 The competency was developed to test the competency of aspiring nursing assistants in terms of both skill and knowledge. The exam is divided into a written/oral multiple-choice knowledge test and a random skills evaluation. In order to get into the registry, the nursing assistant candidates must pass both portions of the exam.
The exam is only offered to those who have met the training requirements. One of the best ways to become eligible to apply for the exam is to complete a state-approved CNA training program. Your training will consist of theories and practical training. While enrolled, you will be under the supervision of a qualified nursing assistant instructor.
The program's curriculum will cover the required concepts that were mentioned in the OBRA of '87 as well as concepts that were required by the state's Department of Health. You will learn topics such as infection control, mental health, safety and emergency, personal care, client's rights and independence, Alzheimer's disease, communication skills, and other concepts which will help you handle different situations once you take care of the clients.
The second method of gaining entry into the NAR is by applying for reciprocity. This process is only offered to CNAs who are registered in another state's NAR. When they apply, they must still have a valid license as well as a clean record. All applicants will be required to pass the national background check before being approved for reciprocity. A copy of the reciprocity application form can be downloaded through this link: http://www.ok.gov/health2/documents/HRDS-NAR%20Reciprocity%20Application%20ODH%20735.pdf.
Listings on the Registry are only valid for 24 hours. If you wish to keep your name on the NAR, you must renew your certification. Expiration of your certification will fall on the same date as you entered the Registry. To be eligible for renewal, you must show proof of your employment as a paid nursing assistant for at least 8 hours. All individuals who wish to renew their certifications are also required to send the affidavit of legal residence to the OSDH. You can download a copy of the necessary forms at: http://www.ok.gov/health/Protective_Health/Health_Resources_Development_Service/Nurse_Aide_and_Nontechnical_Services_Worker_Registry/Nurse_Aide_Registry_Applications_and_Forms/index.html#NATCEPApps.
This city is a part of both Osage and Washington Counties. You can find this city about 47 miles north from Tulsa and a few miles from the northern border of Kansas. The city is also the county seat off Washington County. The city was named after Jacob Bartles, who was the son-in-law of Delaware chief Charles Journeycake. According to the census of 2010, their total population had reached up to a total of 35,750 people. They have a population density of 1,571.6/sq miles. The total area of Bartlesville is approximately 22.75 sq miles, where all of it is land.
Health care providers that are found in the area include Primary Care Associates Pllc, Grand Lake Mental Health Center Inc. – Washington County Office, Interim HealthCare, Generations Family Medical Clinic, Cancer Care Associates, Sweeten Medical Clinic, Bartlesville Podiatry, Northeastern Ok Advanced Neurotherapeutics LLC, Allergy & Asthma Clinic of Green Country, and Precision Spinal Health Care. photo attribution: ufv