Enrolling in a one of these state board-certified nurse aide training courses that are located in Sundance, Wyoming is a good way to start your career as a CNA. Learn more about what each course has to offer by calling the contact number provided.
Eastern Wyoming College – Sundance Campus
1016 East Cleveland,
Sundance, WY
Contact Information:
Eastern Wyoming College
3200 W C Street,
Torrington, WY 82240
(307) 532-8247
Fax: (307) 532-8229
Email: gwendolyn.yung@ewc.wy.edu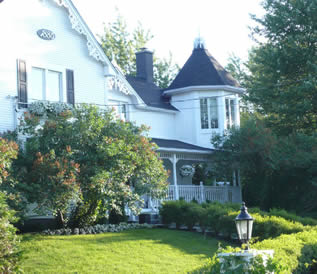 The law clearly states that a nurse aide must be certified and on a state's Nurse Aide Registry to work as a permanent employee in a licensed health care institution. One can get placed on the NAR by passing the NNAAP exams after successfully completing a state-approved training course and clearing the background checks for criminal records.
Certification by Examination
Getting certified through examination is the most common way of becoming a CNA in Wyoming. In fact, it's the only way available for those who have never been certified as nurse aides before. The NNAAP examination was designed to test a nurse aide candidate in both knowledge and skills. Only those who have the competencies of a nurse aide are allowed to take the exams.
An approved CNA course, that's offered in Wyoming, is required by the WSBN to consist of no less than 105 hours. Each training facility that offers nursing assistant instruction has its own requirements for acceptance. A nurse aide student will spend most of his or her time in the classroom for theoretical coursework and in the clinical area for practical training. Although both parts are required to be taught concurrently, the students will need to spend the first two weeks learning important nursing skills and concepts before they can handle any actual patient.
Students will be taught nursing concepts that will help take care of the patients, such as infection control, patient rights, medical terms, human anatomy, communication and interpersonal skills, and many more. At the same time, students will also be trained on basic nursing procedures such as safety and emergency care, monitoring of vital signs, catheter care, wound care; and assisting in different daily activities like bathing, dressing, ambulating, exercising, and even toileting.
The CNA exams for this state are handled by the American Red Cross with the assistance of Pearson VUE. Application for NAR placement and the NNAAP exams are separate, which is unlike most states. The WSBN highly advices nurse aide candidates to schedule for an exam date as soon as they submit their applications for the NAR. The application forms may be downloaded by calling the American Red Cross at (866) 257-5238.
The NAR, which is managed by the DOH's Office of Healthcare Licensing and Surveys (HLS), will issue a temporary license upon submitting the application for CNA certification. This license will let an uncertified nurse aide work in any healthcare facility for up to 120 days. The HLS will only give this certification once. A nurse aide must get certified in order to continue working.
Certification by Endorsement
A CNA from another state may transfer his or her certification to Wyoming. Reciprocity lets these employees enter the WY-NAR without the need for further testing and training. An applicant needs to have a current certification and a clean record to qualify for this route. Since each state has its own requirement for this process, applicants should contact the HLS at ((307) 777-7123.
More about Sundance, WY
This town is the seat of Crook County. It has a total area of 3.06 square miles where only 0.01 square mile is water. The town's name was derived from the Sun Dance ceremony that's practiced by several North American Indian Nations that can be found in the area. The 2012 census showed that the total population of the place was around 1,213 people.
Certified nurse aides will be able to work in healthcare centers such as Family Medical Center and Sundance Clinic. Working in healthcare settings such as these will help meet their requirements for certification renewal. If you've accumulated enough working hours, you might also become eligible to apply for a CNA II certification, which will allow you to perform new nursing skills and procedures.