In the area of Shelton, Washington you can find the nurse aide training that is shown on this page. Classes will teach the basic care giving skills, medical theory and experience one will need to use while employed. More details can be reached by contacting a facility listed.
Fir Lane Health and Rehabilitation Center
13th Street,
Shelton, WA 98584
(360) 426-1651
Evergreen Shelton Health and Rehabilitation Center
153 Johns Court SE,
Shelton, WA 98584
(360) 427-2575
The goal of the Nursing Home Reform Act is to provide better quality care to the patients in hospitals, care homes, and other healthcare settings from their health care providers. To help meet this goal, the federal and state now requires all aspiring nursing aide candidates to undergo state-approved training and pass the competency evaluation exam.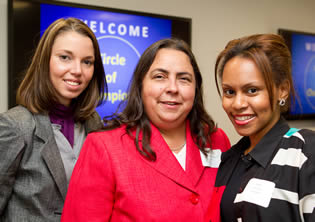 Nursing Aide Training
The increased number of aspiring nursing aides has made healthcare facilities and schools to offer training programs. To ensure that the candidates receive proper training and education, every facility that wants to offer instruction must be certified by the Department of Social and Health Services. Programs are required to offer at least 35 hours of theory and 50 hours of practical training while under the supervision of a registered nurse.
Training programs can be found offered by the following:
–    Hospitals
–    Nursing homes
–    Community colleges
–    Vocational and Technical Schools
–    Private Training Facilities
–    Government Organizations
–    High Schools
–    Long-term care facilities
–    Assisted living centers
Most training programs in the state can be completed within 6 months. As soon as you are through with your training, you will then become qualified to apply for the competency exam. This competency exam will test you in both knowledge and skills. If you pass the written/oral test and the practical skills test, then your name will be entered into the registry and receive a certification.
Nursing Assistant-Registered
A person can start working as a nursing aide even without a certification. A facility is allowed to hire an individual who is capable of providing nursing services to work as a nursing aide. The person is then given a maximum of 120 days to undergo training and pass the certification exam. During the training program, the student is not allowed to perform any procedure that hasn't been taught in the classroom. An NA-R must stop working if he is unable to get certified within 120 days from the start of his work. He can however, resume his work once he gets into the Nurse Aide Registry and receive his certification.
This city is the county seat of Mason County. It is the only city in the entire state that still has the commission form of government. The city was formerly called Sheltonville, and was named after David Shelton. According to the census of 2010, their total population was around 9,834 people. It has a total area of 5.9 sq miles and has a population density of 1,519.4 people per square mile.
Examples of health care centers that you can find in the city include Westcare Clinic, Health Care Center, Oakland Bay Pediatrics, Shelton Health & Rehabilitation Center, Shelton Chiropractic, Health Care Center, and Olympic Physicians PLLC. photo attribution: usdol