You can find the nurse aide training currently being offered in Waltham, Massachusetts below. The courses listed have met the approval of the state and provide the appropriate amount of hourly instruction and curriculum to qualify you for the license exams.
American Red Cross
863-867 Main Street,
Waltham, MA 02451
(781) 642-7000
http://www.redcross.org/
One of the tasks under the Nurse Aide Registry Program is to approve as well as monitor nurse aide training programs. This is to make sure that when their students graduate from their programs, the new graduates will be well equipped with the necessary knowledge, skills, and attitude that they will use when they take on the license exams and eventually when they take care of their patients.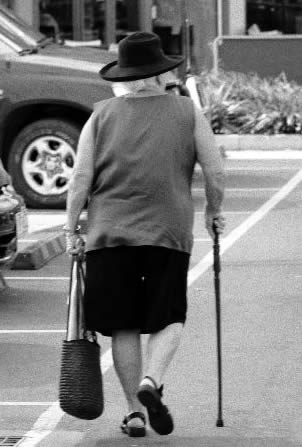 To ensure this goal, all facilities that are offering CNA classes are required to submit their curriculum for review and approval. One requirement that all courses must offer is a total number of training hours that should not be below 100. These hours should be divided into classroom instructions and the needed clinical exposure of the students. When the students are in the clinical area, they are to be under the supervision of a registered nurse.
Nursing assistant students are also required to enroll only in programs that are approved by the state in order to become eligible to take the license exams. After the student has submitted all the requirements for the application of the exams, it will usually take 26 days to process it. The applicant will get the testing date 7-10 days before the exams. If there are any problems with the schedule, please contact the Nurse Aide Testing Office immediately at (781) 979-4010 for rescheduling.
The state of Massachusetts is open to nursing assistants that finished their training from a different state. If they wish to work in Massachusetts, they will have to apply for reciprocity. They must have a good relationship with the state they come from and has an active license there. If their license is no longer valid, they must retake the state exams. You can contact the Nurse Aide Registry automated phone system to check license status by dialing (617) 753-8192. To learn ask specific questions to a representative you can call and speak with a staff member at (617) 753-8144.
The city of Waltham is a part of Middlesex County. It is also known as "The Watch City" because of the number of Watch factories that are found in the city. First settled in 1634, it was incorporated only as a town almost a century later. According to the census of 2010, their total population was around 60,632 people. They have a population density of 4,705.4/sq mile. The total area of this city is approximately 13.6 sq miles, where only 0.9 square miles of it is water. This city is bordered by Westong, Lincoln, Newton, Belmont, Watertown, and Lexington. The Tufts Health Plan and the Nova Biomedical are two of the biggest employers in the city.
Other health care centers that you can find in the area include Kindred Healthcare, Healthcare Whisperer Inc., Shriver Center – Community Health Clinics, Families for Depression Awareness, Metro West Artificial Kidney Center, Walden Behavioral Health, Boston Sleepcare Center, Healthcare Financial Management Association, Confluent Surgical Inc., Elliot Community Health Services, and many more.