The training centers in Saluda, South Carolina that are shown on this page are all the certified nursing assistant classes that are open for enrollment. Included in the list are all programs that are approved by the state registry of SC.
Piedmont Tech Cont. Ed. At Saluda Campus
701 Batesburg Hwy.,
Saluda, SC
864-941-8301
Saluda High School Health Science Technology
160 Ivory Keys Road
Saluda, SC  29138
864-445-3011
If you are planning on entering the medical field, then you should start to consider becoming a nursing assistant. With the high demand for the profession, you will have no problems finding work once you become certified. Before you handle patients, it is important that you get the proper training. One of the best ways to do this is to enroll in a training program that is approved by the Department of Health and Human Services.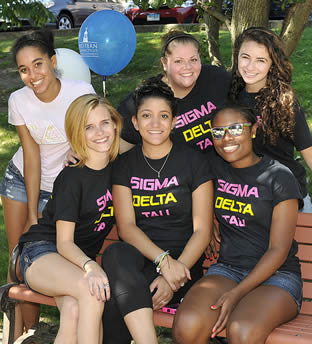 CNA training programs are offered by different training facilities such as vocational and technical colleges, nursing homes, hospitals, and private institutions. Since you are training to become a CNA I, your training program will be basic. Programs in South Carolina are required to offer no less than 100 hours of training. When you complete your training, you will learn different concepts such as infection control, mental health, communication skills, patients' rights and independence, personal and basic care, and many more.
After you complete your training and receive your certificate of completion, the next step for you is to apply for the certification examination. This exam consists of a written/oral exam and a clinical skills evaluation that are given on the same day at approved Regional testing sites. The duration of the exam may take half a day or more so plan your day accordingly.
If you are able to pass all the tests within 3 attempts or within 2 years after completing your training, your name will be added to the state's Nurse Aide Registry by Pearson VUE. The testing company will also send your CNA card to your address within 10 days after you pass. If you fail to receive the card within one month, please contact Pearson VUE at (800) 475-8290.
Your certification will only be valid for 2 years. To be eligible for renewal, you must work as a nursing assistant for at least 8 hours. To renew, you will need to fill out the renewal forms (http://www.asisvcs.com/publications/pdf/074103.pdf) and send it along with the $28 payment for the renewal fee. If you are currently working in a Medicaid-certified nursing home, it will be your employers who will pay for the fee. Each time you renew your certification, you will also receive a new license card with your updated information.
This town is the county seat of Saluda County. It is also a part of the Columbia, South Carolina Metropolitan Statistical Area. You can find Saluda just along the Saluda River. According to the census of 2010, their total population had reached up to 3,565 people. It has a total area of approximately 3.3 sq miles and has a population density of 946.4/sq mile. This town was founded in 1896, and was originally named as Redbank.
Health care centers that you can find in the area include Trusted Hands, G & G Treatment Center, Diabetes Care Club, Rollings R C Dr, Health Related Personnel, Long's Home Medical Equipment, Hospice Care Of South Carolina, Advanced Biomechanical Solutions, Riley Family Practice Associates PA, Health Related Home Care. photo attribution: westconn