The nurse aide training being given by schools in Rockland, Maine that are listed here are all open for you to enroll in. For any questions, please call to speak with an adviser of the facility.
Mid-Coast School of Technology Adult Education
1 South Main Street,
Rockland, ME 04841
(207) 596-7752
http://midcoastadulted.maineadulted.org/
One of the main requirements to become a nurse aide in Maine is to be able to complete a training program. Although each of these programs has its own set of requirements for enrollment, they also have similar ones. For example, to be accepted, you will need to be at least 16 years old, a graduate from the 9th grade and be free of certain cases that may prevent you from practicing in the state. In addition applicants must not have a criminal background and will need to undergo a screening process.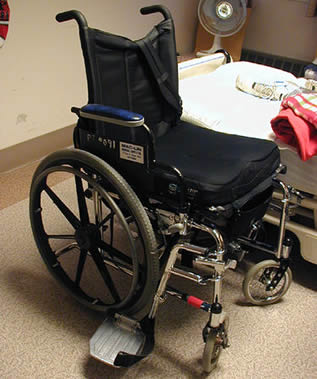 As a nursing assistant student, you will spend a total of 180 hours in classroom instructions, skills training, and clinical duties. Before you will be allowed to go on your clinical rotation, you will need to get good ratings in your lectures and skills training. It is very important that the patients will only get top quality care from their healthcare providers.
By completing a state-certified program, you will become eligible to apply for the license exams. Taking the license exams is an important step since it will be the only way for you to become eligible to work in the state as a CNA. Nurses may also directly apply for the exams if they wish to become a nursing assistant. Once listed on the registry with active status you will need to renew your listing every 24 months. This is accomplished by submitting a renewal form along with required documentation. Call the Licensing and Regulatory Services toll free phone line at 1-800-791-4080 to learn more about requirements for you to remain in good standing.
Rockland is the county seat of Knox County. The area was once called by the Abenki Indians as Catawamteak, which means "great landing place". Now, this city is also called as Vacationland, because it has become a popular tourist spot. According to the 2010 census, their total population was around 7,297 people. They have a population density of 589.2/sq mile. The total area of this city is approximately 15.1 sq miles, where 2.2 square miles of it is water.
Health care facilities that you can find situated in the area include Pen Bay Healthcare, Coastal Clinic, Knox County Health Clinic, Maine Notary Services, Mid-Coast Mental Health Center, Penobscot Bay Medical Center – Women & Family Health, Coastal Medical Clinic, DNA Paternity Testing Centers, Hot Eye Care Center, Maine Coast Eye Care, and many more. photo attribution: zabethanne