The certified nurse aide training centers located in Portage, Indiana are all listed below. Included in the list are all the private health care facility courses, community colleges, high schools, and community training centers that are currently available for enrollment.
Miller's Merry Manor
5909 Lute Road, Portage, IN 46368
(219) 763-2273
http://www.millersmerrymanor.com/portage-nursing
As a certified nursing assistant you will be providing care for resident of long term care facilities under the general observance of an Registered nurse. Employees typically follow procedures based on the facilities comprehensive care plan. During your job you will interact and communicate with residents and their families. You will provide basic assistance and observe and report any changes in behavior to the on duty nurse. Before you are allowed to handle any patient, you must first be able to receive proper training and education. To make sure that what you receive is of good quality, you should only enroll in a program that is approved by the state. These programs are required to offer their students at least 105 training hours. It will take you an average of 6 months to complete your training. Your training hours will be divided into 30 hours of lectures and 75 hours of clinical rotations.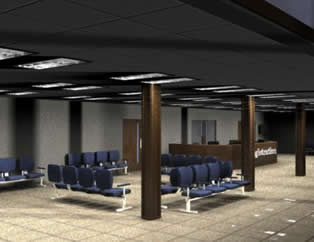 After you complete your training, the next step for you to do is to apply for the license exams. The exams for this state are composed of a written/oral exam and a skills evaluation. They are being handled by the Ivy Tech Community College. If you are able to pass all the tests, your name will be automatically entered in the Nurse Aide Registry. Only those nursing assistants whose names are not in the Registry will not be allowed to work in any nursing facility as a nurse aide. Successful completion of the state exams will enable your name to be placed on the Indiana State Department of Health nurse aide registry and enable you to work as a CNA. After certification you will need to renew your license by working at least 8 hours every 2 years. Certified license holders from other states are also welcome to work in Indiana by applying for reciprocity. When applying, the applicant should have a good relationship with their state and a valid license.
This city is located within Portage Township. It is a part of Porter County and is the largest city in the county. It also ranks as the third largest in the northwestern part of the state. According to the last census, their total population was around 36,828 people. It has a total area of approximately 27.61 sq miles, where only 1.98 square miles of it is water. It has a population density of 1,316/sq mile. Major roads that you can find intersecting near the city are Interstates 94,90, and 80, as well as U.S. Routes 12, 20, and 6.
Health care providers that you can find in the area include Innovative Women's Health, Optimum Health Center, Portage Health Center II, Portage Health Center, Northern Indiana Occupational Medicine, Obstetrical & Gynecological Associates Inc., Porter-Starke Services Inc., Northshore Health Centers, NovaCare Rehabilitation, Hoosier Healthcare LLC, Willowcreek Health Center, and many more.