The certified nurse aide classes offered to applicants in Ponca City, Oklahoma are listed here. These training course meet state registry requirements and will allow graduates the opportunity to take the certification exams. If you know of other qualified listings that are available, please contact us and we will add them to the page.
Pioneer Technology
2101 North Ash,
Ponca City, OK 74601
(580) 762-8336
(Other courses are also available)
More and more people are looking for ways to enter the medical field. If you want to have a stable job and love to help other people, then becoming a nursing assistant maybe the career you are looking for. Among the different career choices, this way is one of the most practical. To work as a nursing assistant, all you have to do is to complete an OSDH-approved CNA program and then challenge the nursing assistant evaluation exam. You can already start working as a nursing assistant in Oklahoma in a matter of weeks.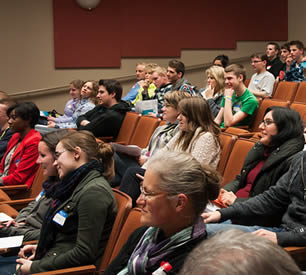 OSDH-approved programs are required to offer no less than 75 hours of theories and 16 hours of practical training in the clinical area. During your training, you will be under the care of a qualified nursing assistant instructor, which is an RN with a minimum of 2 years of working experience, a background in training adults and supervising nursing assistants, and has completed a Train the Trainer course.
You will take up a variety of concepts which will help you handle different scenarios. Before you are allowed to handle any patients, the program facility must provide you of 16 hours' worth of lectures on infection control, safety and emergency, respecting the resident's rights, promoting the resident's independence, and communication and interpersonal skills.
Once you complete your training, you can then apply for the CNA evaluation exam. This exam will test your competence of being a nursing assistant. To get into the state Nurse Aide Registry, you must pass the knowledge test and the skills evaluation. If you fail at least one, you will be given another 2 attempts to pass. When retaking, you will only have to take the part you failed. If you fail after the third attempt, you will be required to retrain.
If you pass all the tests, your name will be entered in the NAR once the OSDH receives your score. Your certification will only be valid for 24 months. If you fail to renew it, your certification will expire and can no longer be renewed. No individual is allowed to work as a CNA with an expired license. To be eligible for renewal, you must work for at least 8 hours at a qualified health care facility. The necessary renewal forms will be sent to your mailing address at least a month before your certification's expiration.
The small city of Ponca is a part of both Kay and Osage Counties. The name of the city was derived from the Ponca Tribe. You can find this city in the north central part of the state. It is only a few miles from the border fo Kansas. According to the census of 2010, their total population was around 25,387 people, which makes it the most populous city in Kay County. The population density of the city is estimated to be around 1,382/sq mile. The total area of the city is estimated to be 19.3 sq miles, where 1.2 square miles of it is water.
The Northern Oklahoma Regional Pediatric Clinic, Edwin Fair Community Mental Health Center, Ponca City Medical Center Outpatient Therapy Center, Garland Family Medicine Clinic, AMC Urgent Care Plus, Urgent Care & Family Practice Center, Oklahoma Foot and Ankle Associates, Pllc, North Central Oklahoma Surgical Inc., Edwin Fair Community Mental Health Center – Out-Patient Clinic and Liston Brad DO are some of the health care providers that are found in the city. photo attribution: ufv