The facilities located in Matteson, Illinois that are listed here have all the information that you will need to become a certified nurse aide. If you have any questions about training, just call the phone number of the school that is provided.
TlC Healthcare Institute
21141 Governors Hwy,
Matteson, IL 60443
(708) 679-1822
http://www.tlchealthcareinstitute.org/
Before you are allowed to handle any resident as a nursing aide, you first have to enroll in a state-approved training course. These courses will teach you all that you will need to know on how to properly take care of the residents. It is very important that the quality of care that they receive is high. When you enroll in these courses, you will be spending most of your time in classroom lectures and clinical skills training. You will also have the chance to work in an actual clinical area while under the supervision of a RN or LPN.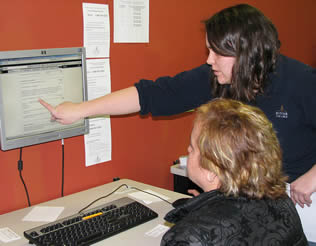 After your training, you can then proceed to take on the CNA license exams. These exams are composed of a written and a skills demonstration exam. To get your name entered in the state's online nurse aide registry, you have to pass all the tests. You and every applicant will be given three attempts to pass the exams. If you fail after the third time, you must then undergo retraining. You also need a criminal history records check conducted showing no disqualifying convictions according to the Health Care Worker Background Check Act. Once you become a nursing assistant, you will take care of the patient using the most basic health care skills under the supervision of an RN. Taking this exam is a necessary step since the state doesn't allow any nursing assistant to work in a long-term care  institution like a nursing home if their name is not in the registry. Those who are certified from other states are welcome to work in the state if they apply for reciprocity. When they apply, they should have a good relationship with their state and a valid license status.
This village is a part of both Will and Cook Counties. You can find that this village is bordered by Park Forest, Olympia, Flossmoor, Richton Park, and Frankfort. According to the last census, their estimated total population was around 17,080 people. It has a total area of approximately 7.2 sq miles, where only 0.1 square miles of it is water. The population density of the village is estimated to be around 1,811.2 / sq mile.
Health care providers that you can find in Matteson include Advanced Vein Treatment and Cosmetic Center, Calumet Dermatology Associates, Mokena Family Physicians, University Of Chicago Physicians Group, Sullivan Chris MD, University of Chicago Physicians Group, Wellgroup HealthPartners, Ingalls Family Care Center, Advance Pediatrics & Associates, Physician Practice Resources, and many more. photo attribution: usdagov