The certified nurse aide training programs in Fern Park, Florida are listed in detail on this page. If you have any questions about how you can enroll in a state licensed course in this town, please call the number for a school provided below.
ABC Training Center
7255 Estapona Circle # 201,
Fern Park, FL 32730
(407) 834-3999
Lincoln Technical Institute (Americare School of Nursing)
7275 Estapona Circle,
Fern Park, Florida 32730
(407) 673-7406
You cannot work in this state as a nurse aide if you do not have a CNA license. This means that you must take on the license exams conducted by Prometric after you complete your training. Finishing a state-approved training program is the only way for you to become eligible to apply for the exams.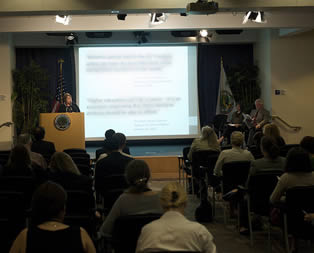 The programs that are offered in this state can be completed on an average of 6 months, depending on the program you choose. Another important requirement that must be complied with before you are allowed to take the license exams is passing the background checks. These background checks are done at both federal and state levels. Records such as theft, violence, negligence, malpractice, or patient abuse may prevent you from practicing in this state. The last offenses are applicable to those who are already working in the healthcare industry.
The list of requirements to qualify to take the Florida nurse aide certification are that applicants are 18 years old, are proficient in reading and writing, pass a back ground check, and take a training program. The training program needs to have coursework of 75 hours and clinical training consisting of at least 100 hours. Upon completion of this criteria the student is eligible to take the license exam. The test is made up of two parts an oral or written portion and a nurses aide skills test.
Certified nursing assistants from other states may work here if they apply for reciprocity. When they apply, their license should still be active in their state's Nurse Aide Registry. Since they already took their state's license exam, they are no longer required to retake it in this state. They will only be required to submit proof of their training and experiences by showing a copy of their certification, their exam results, and their results for the background checks. For more information, you can contact Florida's Nurse Aide Registry at (850) 245-4567.est.
This is a census-designated place that is situated in Seminole County. It is also included in the Orlando–Kissimmee Metropolitan Statistical Area. According to the latest census there, their total population was around 8,318 people. Fern Park has a total area of approximately 2.4 sq miles, where almost all of it is land. It has a population density of 3,465.8/sq mile.
Examples of health care centers and providers that you can avail within the city limits include Seminole Behavorial Healthcare, Take Care Clinic at select Walgreens, First Choice Urgent Care, All Women's Health Center of Orlando, Inc., Florida Physicians Medical Group, and many more. photo attribution: departmentofed