Nursing aide training programs that are found in Coweta, Oklahoma shown on this page are all the training programs that are open for you to enroll in. For more information, you can call the number shown.
Coweta Manor Nursing Home
703 East South Street,
Coweta, OK 74429
(918) 486-2166
(Also offers LTC courses)
To be able to work as a nursing assistant in Oklahoma, you must first become licensed. To do that, you are required to enroll in a training program. You should make sure that the program is approved by the state's Department of Health. If you complete the program, you must apply for the state exams and pass to become a certified nurse aide.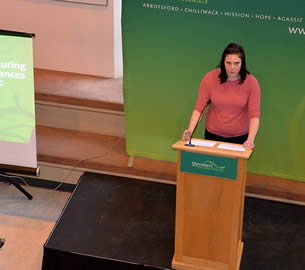 Passing the nursing aide competency evaluation exam is one of the ways to get into the Oklahoma NAR. The competency exam for Oklahoma is conducted by the Headmaster Testing Services. It was designed to test you in both skills and knowledge.
The first part of the exam is the written test, which also has an oral version. This exam may also be taken through the electronic WebEtest. In this portion, you will be given a total of 90 minutes to answer the 72 multiple-choice questions. This exam will cover different subject areas that were defined in ORBA regulations. These areas will include:
•    Safety
•    Infection control
•    Personal care
•    Mental health
•    Care impaired
•    Residential rights
•    Communication
•    Data collection
•    Basic Nursing skills
•    Roles and Responsibilities
•    Disease Processes
•    Growth and Development of the Older Adult.
The second portion of the competency exam is the skill test. Here, you will be asked to perform randomly selected tasks that you must perform in front of an evaluator. Proper hand washing will always be one of the procedures that you must perform. To pass this test, you will have to do all the tasks satisfactorily. You can find a complete list of the tasks that may come out of the exam by downloading a copy of the Oklahoma Nurse Aide Candidate Handbook (http://www.hdmaster.com/testing/cnatesting/oklahoma/okformpages/okforms/OKCandidateHandbook.pdf).
If you pass all the tests, your results will be sent to the state's Department of Health. Only when you are able to provide all the necessary requirements, will you be certified. If you fail, you will have to reapply and take the portion that you failed in. Each candidate is given a maximum of 3 attempts to pass. If you fail after the third try, you must undergo retraining before you can take the exam again.
The second option of getting into the NAR is by applying for reciprocity. Only CNAs who are registered in different state (s) are allowed to apply for this. When they apply, they must show proof of their training and experience. They must have an valid certification as well as a good standing with the state  they come from. One of the requirements to pass reciprocity is to pass the national criminal background check.
This city is a part o Wagoner County. It is considered as a suburb of Tulsa. This city was named after Creek Indian war town, which was on the Chattahoochee River. The town was originally named as "Koweta" but was later changed in spelling. As of the 2010 census, their total population had reached up to a total of 9,943 people. It has a population density of 1,180.9/sq mile. The total area of the city is approximately 7.7 sq miles.
The Take Care Clinic at select Walgreens, Koweta Indian Health Facility, Advanced Chiropractic & Health, Nelms Jerry DO, Warren Clinic – Family Medicine, Winn Family Practice, Roy Jess, Nelms Jerry DO, and Marouk Colin are some of the health care providers that are found in the city. photo attribution: ufv