The nurse aide schools in Woodside that are shown on the list below are all the Delaware state approved certified nursing classes that you can enroll in as of the moment. For more information about the requirements of the certification exam, program schedules, or tuition costs, just call the number provided.
Poly Tech Adult Education
823 Walnut Shade Road P.O. Box 102
Woodside, DE  19980
Contact: Jeremy McEntire
302-697-4545
http://www.polytechworks.com/
Poly Tech High School (Day)
P.O. Box 97
Woodside, DE  19980
Program director: Cynthia Moore
302-697-3255
http://www.polytechpanthers.com/
Taking the CNA license exams is the final step in becoming a nursing assistant in Delaware. This examination is conducted by Prometric. It is composed of a written and a skills demonstration exam. For the written exam, it will cover all the topics that were taken up during your training. It will also include how to properly perform certain nursing skills through special means and conditions. For the skills exams, you will be asked to perform at five nursing skills. The two of them will be on hand washing and indirect nursing care. The rest of skills will be randomly selected by a computer during your application. You must pass both exams to get your name in the state's nurse aide registry.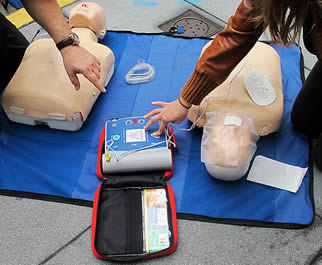 Once your name will be in the state's registry for nurse aides, you will then be allowed to work in as a nursing assistant. Keep in mind that the state no longer issue certification cards nor do they send notifications through mail. If you want to receive a notice, you must include your address during your application or you can call (302 424-8600 to confirm your certification.
This town is a part of Kent County. Is is also a part of the Dover, Delaware Metropolitan Statistical Area. According to the latest census done there, their total population was at 181 people. Woodside has a total area of approximately 0.2 sq miles, where all of it is land. The population density of this small town is 1,130.6/sq mile.
Example of health care providers and centers that are near the area or provide services to this town include Dover Health Care Center, Delaware Heart & Vascular, Psychotherapeutic Services, South Jersey Healthcare Adult, Capitol Health Care Services, and Genesis Healthcare. photo attribution: anitakhart