The nurse aide schools in Wauchula, Florida that are available for enrollment are shown in detail on this page. For more information about their certified nursing assistant classes, feel free to call the number for the school below.
Florida Institute for Neurologic Rehabilitation, Inc.
1962 Vandalah Road,
Wauchula, Florida 33873
(863) 773-2857
Hardee Senior High School CNA Course
830 Altman Road South,
Wauchula, Florida 33873
(863) 773-3181
Passing the CNA license examination is a necessary step in becoming a nursing assistant. You cannot work as a nursing assistant in any healthcare institution without a license. The license exams for Florida are composed of a written and a skills evaluation. The exams for this state, along with other selected places, are conducted by Prometric. You will only get your license if you pass all tests including the background checks for criminal records. You will not be able to take the exams if you fail the background checks. Having records like theft and offenses involving drugs and violence can affect your application.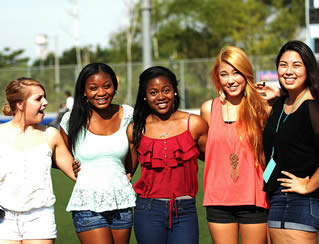 The written examination will have 60 multiple choice questions. Out of the 60 items, 10 of those will be pretest questions and will not be tallied. All the questions will revolve around the roles of the nurse aide, the promotion of safety, and the promotion of function and health of the resident.
For the skills evaluation, a computer will randomly select 5 procedures for you to perform during you examination day. You will then be given a simple scenario where you must perform all procedures within the time limit. A nurse aide evaluator will observe you and check if you perform the different checkpoints for each skill. To pass this exam, you must do all the procedures satisfactorily.
This city is the county seat of Hardee County. It has a total population of about 4,441 people, during the latest census taken there. The city has a total area of approximately 2.6 sq miles, where all of it is land. Its population density is 1,680/sq mile. The Hardee Memorial Hospital found there, became famous for the "Baby Swap" incident in 1978.
Health care centers that you can find serving the city include A Preferred Nursing Service, Pioneer Medical Center, Central Florida Cardiac & Vascular Consultant, Florida Hospital Wauchula, Sonni's Pediatrics, All Stat Home Health, and many more. photo attribution: usaghumphreys