The nurse aide training conducted by schools in The Dalles, Oregon is shown on this page. This list contains all the Oregon State Board of Nursing approved courses that you can enroll in. For more information about class starting schedules, tuition fees or program requirements, just contact the number provided or send them an email.
Columbia Gorge Community College
400 East Scenic Drive, The Dalles, OR 97058
(541) 506-6011
shartford@cgcc.cc.or.us
http://cgcc.us/
[Level 1 and Level 2 Nurse Aid Programs Available]
If you want to start working in healthcare, you should think about becoming a CNA.  A CNA or a nurse aide/nursing assistant is an individual who assists licensed nursing personnel in taking care of the patients by helping in the provision of nursing care.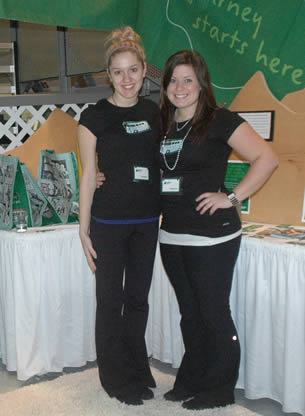 A scope of duties and procedures that a nursing assistant can do is limited. A level-1 nursing assistant may only do tasks such as assisting in the resident's  activities of daily living, taking vital signs, doing a range of motions, and certain emergency protocols. The tasks that they will be doing will be based on what the nurse delegate.
If you want to further your career, you can train to become a nursing assistant 2. The nursing assistant 2 programs consist of 30 hours of training. You will be taught and trained in skills that were not taught in the basic course. Once you become a nursing assistant 2, you will also acquire new duties. For example, a nursing assistant 2 is allowed to assist and do pain relieving by performing complementary therapies, apply compression devices, assist in warm and cold therapies, do fingerstick capillary blood testing, do oral pharynx suctioning,  perform occult blood testing, take samples, and many more.
If you want the task of giving non-injectable medications to patients, you can train to become a CMA or certified medication assistant. The certification process for this will still include additional training and competency evaluation exam. RNs and LPNs who want to work as medication assistants will no longer need to retrain and take an exam. If they work as CMAs they will only be allowed to perform procedures and tasks that are within the scope of the duties of a CMA.
Registered nurses can also grab the opportunity of the increase in demand for CNAs. With more and more students enrolling in training programs, the training facilities will also need more nursing assistant instructors. To be a nursing assistant instructor, you must be a registered nurse with at least 2 years of experience. One of those years must be spent in a long-term care facility. You must also complete a course about teaching adults, or at least have some experience teaching adults or supervising nursing assistants.
Dalles is the largest city in Wasco County. It is also the county seat for that county. It has a total population of 12,156. The city got its name from the French word dalle which means "flagstone". It has a total area of 8.95 sq miles where less than 1% of it is water. Its population density is 1,438.6/sq miles. Major highways you can access from this city are Interstate 84, U.S. Route 30, and U.S. Route 197. All three of these roads meet together in the city.
Examples of health centers in the city include Columbia Hills Family Medicine, Mid-Columbia Medical Center, La Clinica Del Carino , Gorge Family Health, Mt Hood Podiatry, Mid-Columbia Medical Center, Internal Medicine Associates, Columbia George Neurology Specs, and Radiation Oncologists Pc. photo attribution: ufv