The nurse aide school conducting classes in Fort Kent, Maine that are listed below have all been evaluated and approved by the state registry. Call to speak with an administrator of the facility using the phone number shown on this page to learn more about how to enroll.
Maine School Administrative District # 27
Community HS, 84 Pleasant St.,
Fort Kent, ME 04743
(207) 834-3189
Becoming a nursing assistant in this state is an excellent career option right now to help you  enter the healthcare industry. If you compare this to other medical related occupations, you can find that becoming a nursing assistant is less costly and can be accomplished very quickly. Depending on the program you enroll in, it will take you less than 6 months to become a nursing assistant. All you have to do is to follow and comply with the state's requirements. Nursing assistants are tasked with taking care of patients with the use of basic skills as they work under the supervision of a registered nurse.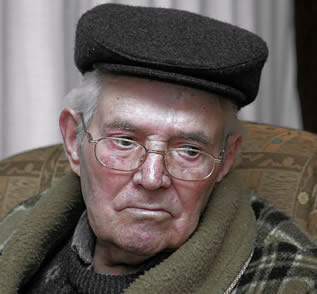 The first and most important thing you need to take care of is to find and complete a nurse aide program. When you are looking for one, you should remember to only enroll in one that is approved by the state. These certified programs are required by the state to offer a minimum of 180 hours of training. These hours will already include the necessary clinical duties.
Once you are able to complete the program, you will be allowed to take the license exams. This is an important step since it will be the only way for you to get your name entered on the Registry. The state of Maine does not allow any nursing assistant to work for more than 4 months in a healthcare facility if his or her name is not on the Registry. For more information, please follow this link: http://www.maine.gov/dhhs/dlrs/cna/home.html. The registry is maintained by the Division of Licensing and Regulatory Services and you can speak with someone from their department by calling 1-800-791-4080.
Fort Kent is a town that is located in Aroostook County. This town was originally erected as an outpost during the Aroostook War. The name of the town was then taken from the surname of Edward Kent, who was a former governor. According to the census of 2010, their total population had reached p to a total of 4,097 people. The total area of Fort Kent is approximately 55.3 sq miles, where most of it is land. The last estimated population density was around 74.1/sq mile.
Examples of health care centers and providers that are found in the town include Roberts Karen Doctor of Osteopathi, Fort Kent Health Center, Aroostook County Action Program Inc. Health Services, Aroostook Mental Health Center – Fort Kent Office, Station Hill Medical Office Building, Fort Kent Health Center, Madawaska Acadia Family Health Center, and many more.