The nurse aide schools in Clewiston, Florida that are listed below offer the most recent and up to date certification classes that you can enroll in as of the making of this post. Contact the facility listed below to get more details about enrolling in a Florida licensed training course.
Clewiston Adult Community School
1501 South Francisco Street,
Clewiston, Florida 33440
(863) 983-1578
To become a nursing assistant you must be able to take the license examinations for this state. You cannot take it if you have not received any proper training and education. This means that you must enroll yourself and complete a state-approved training course. To enroll in these courses you must be at least 18 years old and have a high school diploma or something, equivalent to it. Aside from passing the course, you must also be able to pass the background checks from both the federal and the state. Having records such as theft, neglect, malpractice, patient abuse, or offenses that involve drugs and violence can greatly affect your application for the competency exams. Some of the cases mentioned can only be applied to those who are already nurse aides and are applying to work through endorsement.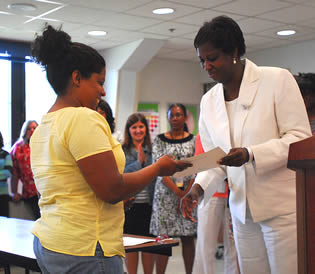 If you are already a holder of a CNA certification, you are very welcome to apply for endorsement or reciprocity. When applying for this type, you must have an active license status in your state's Nurse Aide registry. You will be required to submit a copy of your certification, the exam results, as well as the results for the background checks, and the application forms. You can get a copy of the application form at www.prometric.com or visit the state's Nurse Aide Registry.
This city is found in Hendry County. It is situated beside Lake Okeechobee. The first settlers came to the area back in 1920. According to the census of 2005, their total population was around 7,173 people. It has a total area of approximately 4.7 sq miles, where all of it is land. Its population density is 1,374.5/sq mile.
Example of health care centers that you can find in the city include Diabetes Care Club, G & G Treatment Center, Advanced Mobility & Medical Depot, DDC- DNA Diagnostics Center, Trusted Hands, CPAP, Presidential Women's Center, Glades Health Care Inc., Mobility Express Of Sebring, Big Lake Hospice, and Sebring Pain Management & Rehabilitation Center Inc. photo attribution: usaghumphreys