All of the available schools that provide nurse aide instruction in Blythewood, South Carolina are shown to you in detail on this page. Students will receive a variety of information about health care procedures, theory and skills practice. Contact the facility to learn more about what they offer and their requirements.
Blythewood High School
10910 Wilson Blvd.
Blythewood, SC  29016
803-691-4090 or 803-691-4097
There are two ways for you to become a CNA in South Carolina. You can challenge and pass the certification exam or you can apply for reciprocity, which is only available for those who are already a CNA in another state.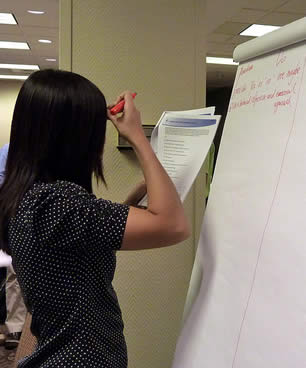 Before you can take on the certification exam, you must first complete an approved CNA training course. Many of the training courses in SC can be completed in a few weeks of training. Once you establish eligibility, you can then apply.
The certification exam consists of a knowledge test, which is offered in writing or oral version, and a clinical skills evaluation. There are no additional charges for those who prefer to take the oral exam instead of the written. If you pass all the tests, your name will be added to the SC NAR and your nurse aide card will be sent to your address within 10 business days.
Once your name is on the registry, you must keep your record updates. Please inform the registry if you changed your name, address, or other vital information. There is no charge if you change your name or address. If you changed your mailing address, please call Pearson VUE at (800) 475-8290. If you changed either your name or other important information, please notify them by filling up the Change of Address of Name Form.
The second method to gain entry into the SCNAR is by applying for reciprocity. When applying, you will need to fill out the reciprocity application packet, which you can download by going online at www.pearsonvue.com. When you apply, you will be required to provide proof of your training and certification. It is important that when applying, your certification must still be active and that you have no records of patient abuse or neglect. All applicants must also pass the national background check for criminal records.
CNA certifications are only valid for 24 months. To be eligible for renewal, you must work for at least 8 hours. You must be compensated for the work you do and must be under the supervision of a licensed nurse while doing so. If you fail to renew your certification, it will be considered expired. An expired license can no longer be renewed. If you wish to be eligible for work as a nursing aide again, you must complete another training course and take the certification exam.
This town is a part of both Fairfield and Richland counties. It is also a part of the Columbia, South Carolina Metropolitan Statistical Area. According to the 2010 census, their total population was around 2,034. Blythewood has a total area of approximately 3.2 sq miles and a population density of 53.9/sq mile. Major roads that are serving this town include Blythe Road and Interstate 77.
Health care centers that you can find within the city area include Blythewood Pharmacy And Home Medical Equipment, Blythewood Family Care, Carson's Community Care, Petrone Kristen A DVM, Blythewood Dentistry LLC, Blythewood Village Dental, B A L Dental Ceramics, Country Comfort Crcf, Chiropractic of Blythewood, Lawhead Michael MD, Blythwood Medical Associates, and many more. photo attribution: create-learning