The schools providing classes on how to become a certified nurse aide in Hoquiam, Washington can be found here. Programs offer students the ability to practice using primary medical skills, learn about health care procedures, and experience working in an environment similar to that found in a nursing home.
Hoquiam Healthcare DBA Pacific Care
3035 Cherry Street,
Hoquiam, WA 98550
(360) 532-7882
Working as a nurse aide in Washington can be very fulfilling, not to mention very rewarding. The demand for nurse aides throughout the United States had greatly increased in the recent years. This makes becoming a nurse aide a great way to enter the field of health.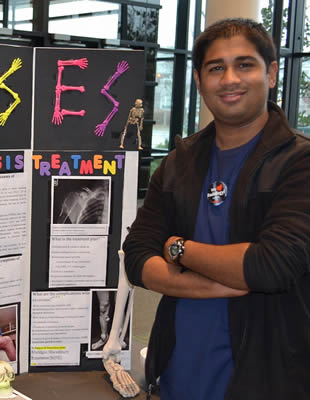 Nurse aides work very closely with patients, often throughout their entire shifts. They provide basic nursing care and assist them with their daily activities like bathing, toileting, dressing, eating, exercising, and many more. That is why it's very important that aspiring nurse aides learn how to take care of the patients properly.
NA-Certified programs are there to help aspiring nurse aides to become competent in their chosen work. Programs in Washington are monitored by the Department of Social and Health Services or DSHS to make sure that they follow federal and state regulations. Approved programs are required to offer at least 35 hours of theory and 50 hours of supervised clinical practice. Most of the programs in the state can be completed within 6 months.
As soon as you are through with your training, the next step is to take the certification exam. This exam consists of a written/oral knowledge test and a clinical skills test. Passing the certification exam will prove that you are a competent nurse aide. If you pass both tests, then your name will be entered into the Nurse Aide Registry and you will be allowed to apply for a NA certificate.
The benefits of working as a nurse aide in Washington is so great that even nursing students/graduates, military-trained medics, and other trained healthcare professionals now want to become nurse aides. Since these people received similar training, they are allowed to apply for the test immediately.
Once you have a NA certificate, you'll be allowed to work as a certified nurse aide or CNA in any health care setting in the state. To keep your eligibility, you must renew your certificate on or before your birthday every year. The NAR will send out a notice at least a month before to remind you to renew your certificate. You'll be required to provide proof that you were able to work at least 8 hours as a paid CNA within that year. To make things easier, you can renew your license online by visiting this link: http://www.doh.wa.gov/LicensesPermitsandCertificates/ProfessionsNewReneworUpdate/LicenseRenewals.aspx
This city is a part of Grays Harbor County. The name of the city was derived from a Native-American word that means Hungry for wood. According to the census of 2010, their total population was at 8,726. It has a total area of approximately 15.6 sq miles, where 6.4 miles of it is water. Its population density is estimated to be 992.0/sq mile.
Examples of health care centers and providers that are serving the city include Behavioral Health Resources, Behavioral Health Resources – Chemical Dependency, Providence St Peter Chemical Dependency Center, Family Practice Center Of Grays Harbor, Pacific Internal Medicine, and Grays Harbor Women's Clinic PLLC. photo attribution: codnewsroom