Nurse aide programs in Tavernier, Florida that are licensed by the Department of Health are listed on this page. Call the school to get details about enrolling in a CNA program, current certification requirements, exam testing, classroom schedules, and tuition costs.
Florida Keys Community College
89901 US Highway 1,
Tavernier, FL 33070
305-809-3268
Before you can handle patients as a nurse aide, you have to receive first the proper training and education. You can get all this by enrolling and completing a CNA training course. The course that you select should be approved by the state so that you can be ensured that you will be able to take the license exams after you complete your training. You will need a license to find work since the state does not allow nurse aides without a certification or license to work in any healthcare institutions. State-approved programs offer at least 75 hour of classroom lectures and 100 hours of skills-training. Depending on the program you choose, it will take you about 6 months to complete your training.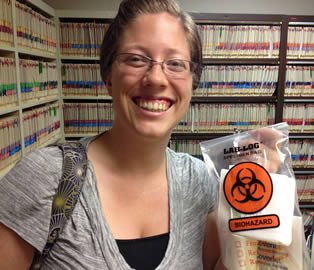 Once you complete your training, you can then apply for the state's license exams. You will need to submit the needed documents like ID photo, transcripts, fingerprint cards, and the payment for the background checks. You cannot proceed and take the exams if you have records that may prevent you from practicing in the state as a nurse aide. If you fail any test, including the background checks, you will not be entitled to any refunds.
This is a census-designated place that is in Monroe County. It is situated in an island called Key Largo. According to the census of 2000, their total population was around 2,173 people. It has a total area of approximately 2.7 sq miles, where almost all of it is land. Its population density is 804.8/sq mile.
Examples of health care centers that you can find within the town include G & G Treatment Center, DDC- DNA Diagnostics Center, Professional Medical Transcription Services Inc., Florida Keys Pediatric & Adolescent Center, Landsaw Eyecare, Mariners Hospital, Skin Cancer & Dermatology Associates of Monroe County, Drug Testing Services Inc., Good Health Clinic. photo attribution: rocketboom