The nursing assistant training programs in Reedsport, Oregon are shown to you below. You can see health care classes of this category in two different training levels on this page. Feel free to go to the address, or call the number provided if you have any questions about nurses aide requirements, tuition cost, or class schedules.
Lower Umpqua Hospital Extended Care Unit
600 Ranch Road, Reedsport,
Oregon 97467
(541) 271-2171
http://www.lowerumpquahospital.org/
[Level 1 and Level 2 Nurse Aid Programs Available]
A CNA certificate/license is a requirement to work as a nursing aide in Oregon. To get a nursing assistant 1 certificate, you must get the proper training and education. You can get this by enrolling in a nursing assistant 1 program that is approved by the Oregon Board of Nursing, receive training as a medic or corpsman from the military, or graduate from a nursing school.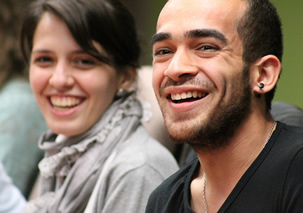 Once you complete your training, you can apply for the competency exam, which will consist of a multiple-choice exam and a return demonstration of selected nursing skills. To apply, you can either schedule once you submit the application packet (http://www.oregon.gov/OSBN/pdfs/form/naexampacket.pdf) to the Board, or coordinate with your nursing aide instructor. To get your license, you must pass all of the tests.
Getting a nursing assistant 1 certificate is only the beginning of the opportunities for a nursing aide. You can train to become a nursing assistant 2, which will advance your skills and knowledge by taking up concepts that were not in the basic training.
Another opportunity which you can follow is to train to become a medication assistant. Medication assistants are CNAs who are trained in the administration of non-injectable medications. CMAs, when working, are still under the supervision of registered nurses. All certifications, whether basic or advance, will require the passing the of a competency evaluation exam. The nursing assistant 1 competency exams in Oregon are handled by the Headmaster Testing Company. With the new technology, the results are normally released within a few days after taking the exam.
Aside from taking the competency exam to gain entry into the Nurse Aide Registry, once can also gain entry by applying for reciprocity. This process is only for certified nursing assistants with valid licenses; those who were able to accumulate 400 hours of work within the last 24 months; and pass the national background check.
According to the latest census, their population is at 4,378 citizens. Reedsport is a city that is part of Douglas County. It has a total area of 2.3 sq miles and a population density of 2,126.6/sq miles.  This city was originally established on Umpqua River back in 1852. It was named after Alfred W. Reed.
Examples of health care facilities and groups that you can see and avail within the city include Epley Ronald M DC (541) 271-2456, Reedsport Medical Clinic (541) 271-2119, and many more like them. photo attribution: ufv